Best Practice Guide: Web Customer Service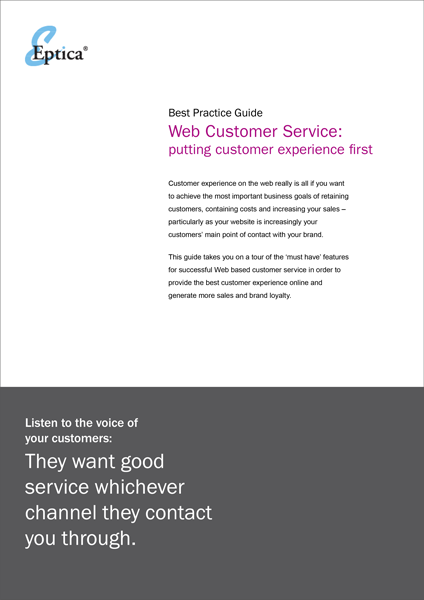 Customer experience on the web really is all if you want to achieve the most important business goals of retaining customers, containing costs and increasing your sales. This guide takes you on a tour of the 'must have' features for successful Web based customer service in order to provide the best customer experience online and generate more sales and brand loyalty.
Download the document
Please take a few moments to fill the information below.
You can unsubscribe at any time by clicking on the unsubscribe link in our emails. In accordance with the Data Protection Act you can exercise your right of access to information pertaining to you and ask for any corrections or deletions to be made, by contacting us at the following email address: dataprotection@eptica.com. More…