Intelligent Knowledge Base
At the heart of delivering excellent CX
Integrate your knowledge across all channels, available to share with your staff and continuously enhanced by all on a daily basis through customer and agent interaction.
Share the power of your omnichannel knowledge and increase CX
Automatically provide relevant answers from a dynamic knowledge base to enhance the customer, agent, and even bot experience across all channels and platforms.
Build a constantly evolving asset
Every interaction with the self-learning knowledge base continues to refine the relevance of content using both customers' and agents' search histories.
Let your knowledge really shine
Creating, editing and enriching content is exceptionally painless; information can be published in a click and requires no content tagging or programming of concepts.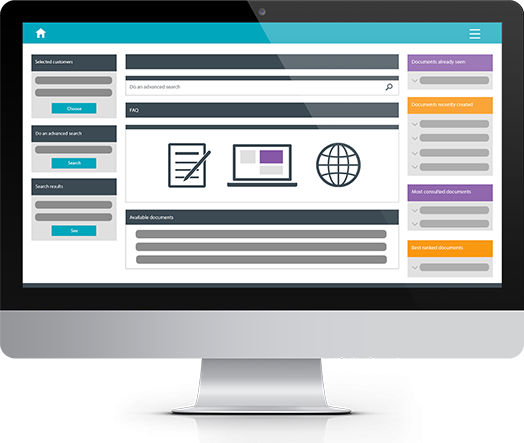 Keep Content Up to Date Easily
Adding new content is easy, create knowledge articles using WYSIWYG, embed enhanced information such as videos, add interactive tables and other widgets.
Self Learning Approach
The Knowledge Base learns from the way it is used which content is best for answering a specific question. Every interaction continues to refine and enhance the relevance of content.
Engage Globally
Localize your content in 25+ languages to serve your customers in their native language.
Dynamic Quick Links
Enhance user experiences through dynamic quick links, e.g. 'my recent documents', 'most viewed' or 'new and updated' make the knowledge base more engaging and easy to navigate.
Integrate Your Knowledge Anywhere
Deep-link to knowledge content to enable tighter integration with telephony systems, CRM and other web applications.
Control Access
Choose who can view your knowledge base. Restrict some content for your agents and experts only and make the rest available to for customers self-service.
From banking, insurance, retail, tourism to the public sector, Eptica transforms digital customer conversations worldwide.
Start the conversation, schedule a demo