3 customer churn symptoms and cures
Published on:
January 24, 2020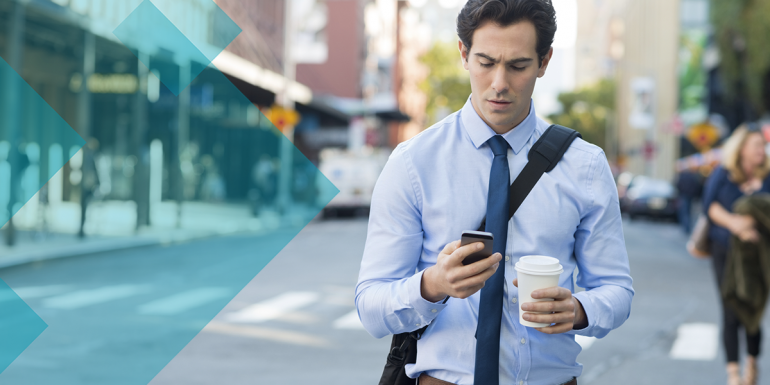 With the continued rise of customer experience programs often championed at the board-level, we see many companies investing heavily in the key battleground of increasing Customer satisfaction and loyalty. However, despite the focus on big picture CX, the reasons why customers leave a brand are often subtle and can even be the result of an overzealous desire to attract, engage and delight. Here are some of my top customer churn symptoms and cures.

#1 Being asked for feedback ALL THE TIME
While nothing beats the awkwardness of promising a cashier that you will absolutely take their survey and leave a glowing review as soon as you get home, digital customer experience can also lead to making consumers feel like part-time unpaid survey machines.
Being able to measure your customers' satisfaction levels is hugely important but be mindful not to over gamify your agents or set up 'needy' systems that push out surveys moments after any transaction.
One option is to look for a Voice of the Customer solution that can use AI to analyse unstructured verbatim data at scale (emails, chat, social media etc.) as well as feedback surveys. This will enable you to analyse all kinds of customer interactions to gain truly valuable transformational insight to your customer journey, without the need to repeatedly hassle your customers or settle for a simple score.

# 2 Inconsistent or incorrect answers
At Eptica, we have found that far too many companies still fail to provide consistent answers either between channels or even different agents. For example, none of the banks evaluated in the 2019 Eptica Digital CX Study gave a satisfactory answer to a routine question sent via email – yet 80% of them responded accurately on Twitter and 45% on Facebook. Clearly, they had the information within the business but were failing to breakdown the silos of information within departments or even individual customer service channels.
Whether over the phone or on digital channels, it is vital to provide access to a centralised knowledge base so anyone can confidently provide accurate and fast answers.

# 3 Slow responses to emails
Research from Contact Babel recently confirmed that email is the second most used channel within contact centres and remains the most popular digital channel in emotional, urgent or complex situations. However, last year we found that UK companies took nearly 38 hours on average to respond successfully to an email. Adding insult to injury, nearly two-thirds (63%) either didn't answer at all or provided an incomplete or inaccurate response. In highly competitive markets, this is the equivalent of walking into a store, asking a question and the staff refusing to acknowledge you…
Use self-service powered by Natural Language Processing to automate what you can and enable customers to quickly and easily find the one right answer. This solution releases your agents from low-level repetitive questions and empowers them to focus on more complex queries and/or email interactions that require empathy whilst staying within customer expected time frames. Likewise, choose an email management solution that increases agent productivity via intelligent routing and automatic best answer suggestions whilst delivering what customers want – a fast, accurate service.

In the age of the connected customer, the number of interactions is only going to increase and continue to squeeze our contact centre resources. Companies that survive will use technology to understand and help both their customers and the individuals tasked with serving them.
At Eptica we help organisations to ensure they don't annoy customers and deliver a seamless, high-quality experience. To find out more, please contact us or connect with me via LinkedIn but please no survey requests!
Categories:
Best Practice, Product
You might also be interested in these posts: