4 ways to differentiate with superior email customer service
Published on:
January 15, 2020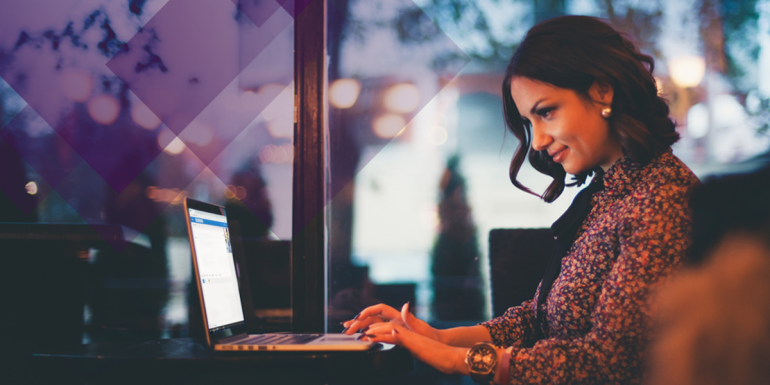 In a multichannel world neglecting email for customer service risks both satisfaction and revenues. Analysis from Contact Babel has found that email is the second most used channel within contact centres, making up nearly 20% of interactions. In fact, consumers want to use it more - 37% said they'd prefer to email than to call, and it was the most popular channel in cases of high emotion, urgency and complexity.
Research from Forrester echoes this, with email having a 96% penetration rate, amongst all age groups. The boom in email is increasing the volumes of incoming interactions, putting a strain on customer service teams – so how can they deliver superior email service that differentiates them from their peers? Here are four key areas of focus:
1. Empower agents through knowledge
Customers want fast, consistent but, above all, accurate answers to their queries. That means arming your agents with the information they need to respond quickly and confidently to emails. Create a centralised knowledge base that is readily accessible by every agent, allowing them to ask questions in their own language and receive up to date information as answers, rather than just searching for keywords. Make it easy for agents to give feedback on any gaps in content and to suggest new answers in order to enhance the usefulness of their knowledge base continuously.
2. Make email easy to access
Given the rise in email volumes, some companies have been tempted to switch off the channel or to restrict its use solely to customers. For example, 87% of brands surveyed by Eptica in 2011 offered email, this had fallen to just 64% in 2019. While this may save money in the short term, it is a false economy as dissatisfied customers either go elsewhere or switch to more costly channels such as telephony. Although there is nothing wrong with offering other options such as self-service to those that are looking to make contact, let your customers have it their way and give them the choice of email.
3. Keep customers informed
One of the biggest reasons for customer dissatisfaction with email is when they feel their message has disappeared into a black hole, and they have no confidence that it has actually reached the brand or is being acted on. The Eptica Digital Consumer Trust Study found that just 46% of brands send an email acknowledgement to confirm they have received a message - and just 28% give an expected time of reply. Not doing these simple things forces customers to make contact again, with nearly a quarter (23%) of consumers saying they'd email again if they didn't receive a response quickly. This all adds to workloads as well as annoying customers.
Set expectations and keep customers informed by telling them how long before they will receive a response and, importantly, ensure this is realistic and in line with their expectations. This will help differentiate and build trust, particularly when a query is complex and potentially time-consuming to answer.
4. Empower agents through answer templates
Consumers want fast answers to their queries, meaning that companies and organisations need to support agents in order to deliver accurate responses as quickly as possible. A key way of achieving this is through routing and templates. Use machine learning and text analytics to scan incoming emails in order to route it to the best available agent to answer, whether this is due to their experience in an area, particular skills or other factors such as language. Provide suggested answers with key relevant information to agents to help them respond more quickly – they can then personalise the template and focus their time on building a rapport with the consumer, rather than searching for specific answers. This benefits everyone – agents are happier, customers get faster, more comprehensive answers and brands see increased productivity and greater customer satisfaction.
As it approaches its sixth decade, email remains a key channel for customer service – and is actually growing in volume and importance. This is why you need to give it the focus it deserves if you want to keep customers happy, differentiate your service and outpace the competition.
Categories:
Product, Best Practice
You might also be interested in these posts: