Balancing investment between digital and traditional customer service
Published on:
September 16, 2016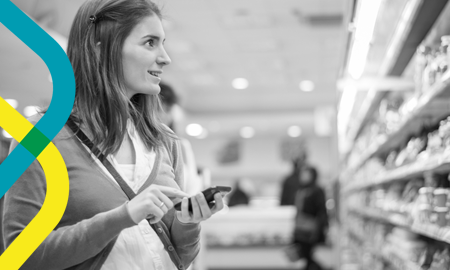 Many organizations are embracing digital transformation, making investments to enhance the customer experience they deliver on these digital channels, such as email, chat, the web and social media. However, new research from Accenture Strategy underlines the importance of offering a full range of channels to meet all consumer needs. It found that you need to deliver high levels of service on all channels if you want to win and retain customers.
According to the eleventh annual Accenture Global Consumer Pulse Survey, 71% of British consumers prefer dealing with human beings (rather than technology) when looking for advice. 47% said they were willing to pay more for better customer service.
Investing in digital helps here – by increasing efficiency and making it easier and faster to provide answers to routine queries, companies free up staff time to give the in-depth advice that consumers value most. Customers can have meaningful conversations with brands that deepen engagement and build greater loyalty – and consequently boost the bottom line.
The survey, which measured the experiences of 24,489 customers in 33 countries and across 11 industries, found that 52% of consumers have switched providers in the past year because of poor customer service. Of those, 65% revealed they would never return to companies they had left.
Interestingly 82% of the survey sample felt the company they had switched from could have done something to retain their business. And 73% said if they had received better live/in-person customer service it might have had an impact on their decision to switch.
The digital switchover
These findings back up the conclusions of another Accenture study, Digital Disconnect in Customer Engagement, which questions the idea that digital-only customers are the most profitable. The study found that retail customers who engage with companies through a mix of channels generated three times the volume of sales and more than twice the margin of store-only customers. While in the UK, banking customers who interact via multiple channels purchase one and half times more products than digital-only customers. They also buy higher value products which means they significantly increase growth.
On top of all this, the research suggests people who engage with companies via multiple channels are 15% more likely than digital-only customers to act as brand advocates. While those that only rely on digital channels are more likely to switch providers in search of a better service or lower prices.
These studies show that companies need to find a balance, based on the different strengths of digital and traditional channels. Company resources are finite – organizations need to find a cost effective way of delivering the optimal mix of digital efficiency and human contact, personalized to customer needs. Here are some tips on how this can be achieved:
1. Use self-service and automation intelligently
Companies face a huge volume of queries, particularly on digital channels. It is important to understand that not all of them require human interaction, for example, customers needing factual information on delivery times or returns policies or transactional information such as 'where is my order' from back office systems or service partner sites. The key to reducing volumes is deflecting these successfully, using intelligent self-service technology to help consumers help themselves. Make sure your self-service system incorporates features such as customer and agent feedback to ensure the best answers are recognized and less satisfactory information is identified and improved. It's also important to make it easy for customers using self-service system to seamlessly escalate to a human conversation, via a phone call or web chat for example, if they do need additional information.
2. Empower agents
Use digital to help agents handling calls, chats, emails and social media queries. Make sure you provide a comprehensive knowledge base that is constantly improved with updates, instantly delivering the most relevant answers to customer questions. This can be enhanced by using workflow systems that analyze incoming customer queries and automatically route them to the most appropriate agent based on skills and availability.
On digital channels when customers and agents are communicating via the written word one of the challenges is making sure that both parties actually understand each other. For example, an Eptica study found that 78% of consumers list agents not understanding their queries as one of their biggest frustrations when it comes to online customer service, while 61% of agents said they found it difficult to understand what consumers were asking for. Linguistics technology, which analyzes the tone and emotional context of the language used by customers, can help enhance agents' understanding.
3. Allow agents to show their human side
While it's essential for staff to provide accurate, consistent answers, it is also important that they provide a response that specifically addresses each customer's specific concerns. Empower agents with access to information, but give them the freedom to empathize with the customer and show that they recognize and understand their emotions.
Digital channels often have a higher profile because they are new and interesting. However, as Accenture's research shows, customers, particularly the most profitable, want a mix of channels, depending on their needs and circumstances. You therefore need to invest in both – use the efficiency gains from digital to enable agents to provide personal service for more complex enquiries, supporting these meaningful conversations with digital systems that empower agents to provide the high quality experience consumers demand.
Categories:
Best Practice, Trends & Markets
You might also be interested in these posts: