Could you be doing more to understand your customers?
Published on:
October 02, 2019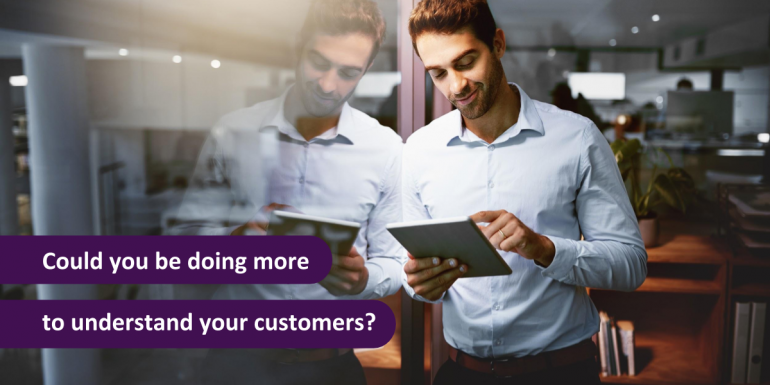 Understanding your customer and how to deliver to them delivers vital insight to your business. Doing this successfully is obviously central to providing excellent customer service, and to achieve this there are three important areas to consider:
1. Use insight to be in the right place
The last few years have seen an explosion in the number of channels on which consumers can interact with businesses; the average person now contacts brands around nine times a month across multiple channels according to Eptica's data. On average they use email for 27% of these interactions, followed by web self-service, telephone and social media (17% each), with contacts made through chat and chatbots standing at 11%.
As you'd expect, when people contact brands they want the process to be fast and seamless. So, one of the first priorities must be to understand customer channel preferences and have a presence where they want to interact with you. Be in the right place, with the right agents, armed with the required skills and knowledge.
At a time when the volume of interactions is so high doing this isn't easy. Indeed, when asked what their preferred channels were for finding information from insurers, consumers picked the web (56%), email (49%) and chat (49%). Yet, our evaluation of insurance companies found that they scored highest on Facebook (65%), which just 8% of consumers wanted to use!
Here's how you can support your agents to achieve understand the customer and better meet their needs:
Create a centralized knowledge base that can provide fast, accurate answers both to agents across all channels and directly to consumers that may be using it for self-service. Build AI and Natural Language Processing (NLP) into your knowledge base to understand customer questions and to help deliver relevant information faster, improving both the customer and the employee experience
Break down channel silos by training your agents so they have the skills to deal confidently to customers whatever the channel

2. Listen to what customers actually say
Lots of brands already have long-standing Voice of the Customer (VoC) programs in place, for example by using surveys. However, most of these are best at providing quantitative results about what customers are doing or measuring satisfaction through metrics such as NPS.
To get a more complete picture of the customer you need to go deeper and analyze the huge amounts of unstructured customer data in conversations that are spread across multiple systems such as email, social media, chat and other forums that aren't under a brand's control.
With the help of technologies such as text analytics, NLP and AI, it's getting easier to identify and harvest important insights from this unstructured data. Listening to what customers actually say gives deeper insight that isn't captured by traditional quantitative surveys. You get closer to understanding why consumers behave in the way they do, rather than just what they are doing.


3. Listen to your people
Agents are on the frontline, talking to customers every day. This makes them a key source of insight into what customers actually want. Listen to them and make it easy for them to give their opinions, such as on areas in your knowledge base that might need to be changed or improved.
Also, analyze the questions that customers ask and that agents are repeatedly accessing in your knowledge base. Are there themes or patterns that point to areas you need to address? For example, if you see a spike in queries around deliveries or returns policies, are there problems developing in your logistics, or does your website need to provide specific information in a more accessible way? As well as listening to customers, listen to your agents – this not only helps you to gather insights about your customer but increases their commitment, especially if they can see their feedback is being acted on.

Insight is key to delivering the CX that customers want, particularly as expectations continue to rise. It also shed light on how you can improve efficiency, and where you should focus your resources in order to meet customer needs. Now is therefore the time to review your insight programs so that they deliver the intelligence you need to improve continually.
Categories:
Best Practice, Trends & Markets
You might also be interested in these posts: