Does your customer experience pass the #MakeMomProud test? Part 2
Published on:
July 29, 2020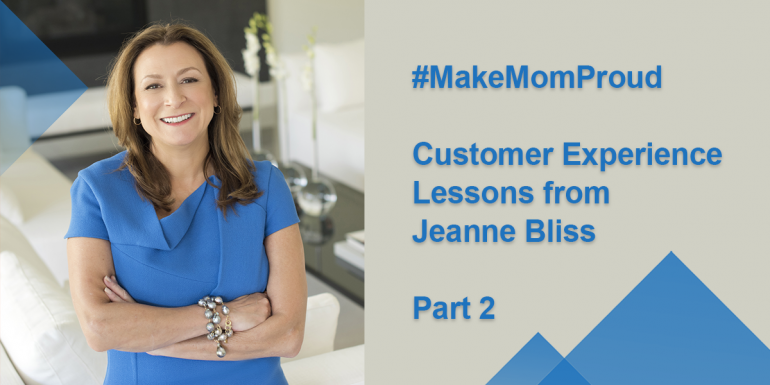 In our latest guest posts, CX expert Jeanne Bliss has been sharing case studies from her new book Would You Do That To Your Mother? These highlight the need to understand the personal impact of your decisions on customers – essentially, would your mother be proud of what you are doing when it comes to customer experience?
Jeanne's first article covered how hotel group The Dorchester Collection had transformed the guest experience through listening, and her latest post highlights how Alaska Airlines is empowering its employees to deliver effective frontline customer service:
Training all staff and giving them a toolkit to solve customer problems, rather than relying on a static, inflexible rulebook
This not only boosts customer experience and satisfaction but also increases employee motivation and sense of purpose

Learn more by reading the whole post here on the site of Eptica's parent company Enghouse Interactive.
Categories:
Best Practice
You might also be interested in these posts: