The importance of customer success to CX transformation
Published on:
November 14, 2018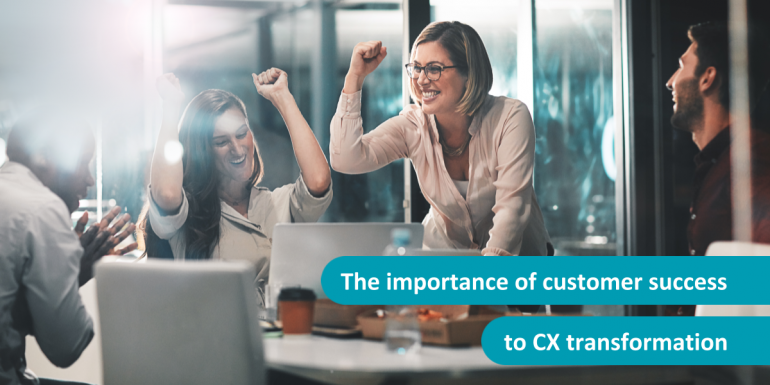 Lenka Stoklaskova joined Eptica as a Customer Success Manager in November 2017. After a year in her job, we interviewed her about what the role covers, customer feedback and plans for the future.
What does a Customer Success Manager do?
My objective is to ensure customers maximize their use of Eptica in ways that meet their business needs. We provide
a powerful platform
, and my role as Customer Success Manager is to work with our clients so that they get
real value and return on investment when using Eptica
. This means helping customers onboard successfully and understanding their requirements through regular business reviews so that they can access the right resources, training and advice for their customer experience. I'm essentially the glue between Eptica and its customers – I'm not in sales or support so can be the first point of contact for any customer queries.
How do you help customers?
It is about listening and understanding their business, and communicating how they can drive increased benefits from using Eptica. I've created an engagement plan for many of the customers I work with, starting with their business objectives and then creating specific tasks to deliver against these. Essentially this helps to keep the momentum going within the relationship. I can co-ordinate resources within Eptica, communicate back to the customer and be the first point of contact for them. If the support team deals with reactive queries about the current implementation, I'm charged with looking after proactive queries that move the relationship forward.
What do customers think of your role?
I've had a really positive reaction – customers like the fact that they have a single point of contact at Eptica that understands their business and is not commercially orientated. They've really embraced the idea of having regular meetings and the engagement plan as they see the benefits it brings to them. One good example is around GDPR, something that was high on the priority list of all of our clients in 2018. I was able to share knowledge around ensuring compliance with Eptica, helping customers to meet their objectives ahead of the May 2018 deadline. We know that it is important that customers are happy with the service received as well as the product, so I've run feedback exercises with them and used that to further improve how we operate.
What are your plans for the future?
Customer success is still a relatively new field and a lot of software companies still don't see the need for it, or get confused between the role and account management. However, I'm passionate about helping our customers drive additional business value from using Eptica and that message is really resonating. My first year has been extremely successful, and has given me lots of ideas for the future. Based on feedback we're going to refine our approach, providing a more tailored service to customers, dependent on their needs and the size of their implementation, as well as introducing new resources such as customer roundtables and webinars to share knowledge and deepen relationships. Our software is designed to enable our clients to have meaningful conversations with their customers – my role looks to achieve the same as part of our relationship with clients.
Existing Eptica customers can find out more about how Lenka can help them, just send us an email.
Categories:
News, Best Practice, Trends & Markets
You might also be interested in these posts: