Overcoming the challenges of digital customer service
Published on:
July 13, 2016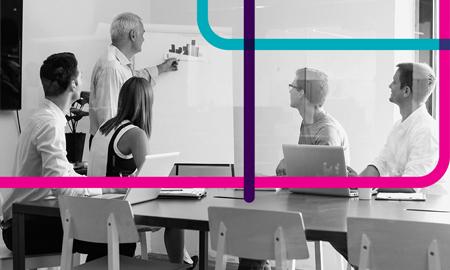 The rise of digital channels is radically changing how businesses operate and interact with customers, increasing competition and driving transformation of their operations. The insurance industry is the perfect example – it is moving from a model where customer interactions are by phone or letter to one that is overwhelmingly driven by digital conversations. Competition is increasing, customer loyalty is falling and pressure on margins mean that embracing these channels is vital for continued survival.
In this digital-first world, insurers need to focus on two key drivers. They need to provide a superior customer experience, with fast, comprehensive responses to incoming queries. Failure to answer quickly, can make the difference between winning a customer or them going elsewhere. Secondly, companies need to deliver this service efficiently, without pushing up costs or increasing resources. Insurers essentially have to do more with less if they are to operate cost-effectively and retain customers.
How can they overcome these challenges? It means taking a joined-up approach to customer service and implementing a solution that has four key strengths:
1. Integrated
In many companies customer service is still handled on a channel by channel basis, with separate teams using different systems to answer emails, phone calls and social media messages. Often the tools that agents have at their disposal aren't fit for purpose, such as when they have to use desktop email programs or basic social media solutions. What is needed is to break down the barriers between channels and departments through a single, integrated solution built around a centralized knowledge base and powerful workflow to ensure that incoming digital interactions are immediately sent to the best agent to answer them – whatever the channel. Agents are empowered by access to up to date, consistent information, and productivity is improved as they can answer queries faster through the use of template-based responses. The result? A better customer experience and consequent increase in loyalty and sales.
2. Scalable
Organizations are receiving a growing volume of interactions on digital channels – and this is only likely to increase as customers demand more from the companies they choose to do business with. So any customer service solution has to be scalable in order to deal with large numbers of digital messages. It also has to make it simple to add new channels as needs change – this maximizes efficiency and allows re-use of resources within the organization, increasing return on investment.
3. Improved efficiency
The drive to bring down costs means changing how insurers operate, breaking down barriers between the front and back office and ensuring that there is a clear, focused customer journey that spans the complete buying cycle. By making agents more productive they can handle more interactions per hour, bringing down costs. Implemented effectively, self-service enables customers to find answers to their own questions online, further reducing costs as potential emails or calls are deflected while improving the overall experience.
4. Better reporting
In silo-based organizations it is difficult to get an overall view of what is actually happening within customer service. Integrating all of these gives managers unparalleled visibility into operations, allowing them to answer questions such as what are customers asking? How are they making contact? What can be improved? They can spot trends and take fast action to ensure that customers receive the best possible experience.
Ageas Retail Intermediary (ARI) is the perfect example of a business that has transformed its customer experience. Part of Ageas UK, a leading provider of awarding-winning insurance solutions, it operates as an insurance intermediary within the personal lines insurance market. A key ARI brand is Kwik-Fit Insurance Services (KFIS) which is based in Glasgow and operates a large scale contact center providing sales and service support including more than 275,000 digital and physical communications (email, web forms and white mail) each year.
Digital channels, such as email and web forms, had grown up in an unplanned manner, and this silo-based approach made it difficult to integrate them into the overall customer journey, and was both inefficient and challenging due to limited reporting tools. Realizing that it needed to change, ARI set out to find a solution. It had three clear aims – improve the customer journey, increase efficiency and introduce better reporting. Success criteria was straightforward – respond quicker to customer enquiries, service more with the same operational budgets and put in place KPI-based reporting that enabled the company to demonstrate continual improvement.
After reviewing the market, ARI chose to implement Eptica's digital customer engagement suite to enhance the Kwik Fit Insurance Services model. Eptica's award-winning software provides an integrated solution for the management of digital customer conversations, including email management and the processing of web forms, letters, SMS and fax.
The results have been dramatic. By replacing individual systems focused on particular channels with Eptica, agents now have to access consistent, centralized information, improving response times and delivering greater management oversight:
Improved response times – priority digital interactions concerning areas such as payments are now handled within two hours with all others receiving a response within 48 hours.
Greater productivity – agents are now able to handle 7.13 incoming interactions per hour, up from five. Team size has therefore remained constant, despite a 70% increase in volumes.
More detailed reporting – all data concerning digital and white mail interactions is now stored in a single place, making reporting against KPIs faster and more comprehensive.
To find out more, download the Ageas Retail Intermediary case study here.
Categories:
Best Practice
You might also be interested in these posts: