Social customer service – why it is a continuous journey
Published on:
January 27, 2016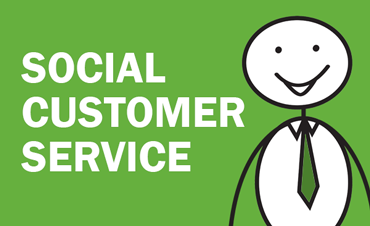 All brands should now understand the importance of social media to customer service. For example, over two thirds (67%) of consumers say they've used social media for customer service, rather than phoning or visiting a company website, according to research from J.D. Power. Over 1 million people view tweets about customer service every week.
However, many companies are still failing to deliver even the most basic levels of customer service via social media. The 2015 Eptica Retail Customer Experience Study found that just 20% of 500 midsize American retailers successfully answered a question tweeted directly, despite 87% offering Twitter as a channel. Four companies took over 20 days to respond to a query on Facebook. In the UK, the picture was brighter – but not by much. 43% of British retailersanswered a question satisfactorily on Twitter, meaning that they failed to provide good service in well over half of cases.
The impact of this is twofold. Firstly, the consumer directly affected is upset, annoyed and will potentially take their business elsewhere. But more importantly social media is a very public place, where it is easy to broadcast issues to the entire world, meaning that a single case of poor service can go viral very quickly. Back in 2014, Comcast found this when a customer looking to cancel published an audio recording of one of its agents refusing to let him do so. Shared on social media, it was listened to by an estimated 5 million people in just a couple of days.
So how can companies improve their social customer service? As with all channels, consumer demands are always increasing, with the added issue that social networks themselves are evolving rapidly, with new ones gaining in popularity and existing networks adding new features. For example:
All of this means that brands have to realise that social customer service is a continuous journey, rather than something that can be completed and ticked off on a to do list. However, there are five principles that should always be followed:
1. Go where your customers are
Many brands worry about where to dedicate their social media resources, given the multiple networks out there. They should be guided by customers – which networks are they on most, and how do they use them? Ensure you are where your customers are, and that you have the right level of resource in place to provide the service they require.
2. Consumers want speed
Social media is an instant channel, with none of the lag of email. Therefore customers expect the same level of speed when they send messages to companies. The response doesn't have to be instant, but should be in minutes, rather than hours. When the 2015 Eptica Retail Customer Experience Study asked consumers how quickly they wanted to receive answers on social media,64% expected a response on Twitter within 60 minutes – yet the average response time was 1 day, 7 hours. Clearly, there is a mismatch between expectations and performance in many cases.
3. Match your messages to the channel
As well as being shorter, the style and tone of social media is different to other channels such as email and the telephone. Many customers expect a less formal response. However there is a fine line between delivering this and overstepping the mark and being too informal, particularly in industries such as banking or government. Agents need to understand the customer and brands need to set guidelines on what is, and isn't acceptable to say on social media.
4. Integrate and share knowledge
When social media began it was often treated as a silo, run by teams outside the customer service department. Not only does this lead to inefficiency as work is duplicated, but it can drive inconsistency, with different answers given on particular channels. Companies now need to integrate social media with other channels, and share knowledge between them. By treating all incoming digital interactions (whether Twitter, Facebook or email) in a single queue, resources can be shared in a way that best meets customer demand.
5. Don't force them to channel change
It can be difficult to solve a complex problem in 140 characters, but forcing a consumer to change channel and move to phone or email can be counterproductive. They may have already tried these channels and not had a response, for example, or not want the hassle of switching to them. While you can try and switch Twitter conversations to direct messages, let the customer's preferences lead you or you may annoy them, leading to potential lost business and reputational damage.
As we move into 2016, expect social customer service to continue to evolve – but what won't change is the need to deliver fast, consistent and helpful answers, regardless of how consumers contact you via social media.
Categories:
Best Practice, Product
You might also be interested in these posts: