Turning service into sales with chat
Published on:
October 28, 2016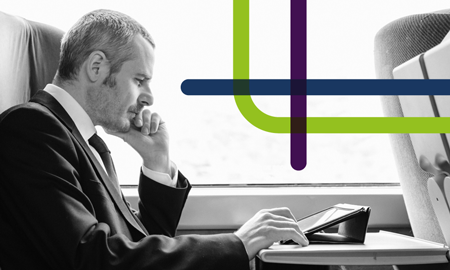 Good customer service leads to happier, more loyal customers who stay with you longer, spend more and are more likely to recommend your business to family and friends. However, it can be difficult to measure the exact impact of individual customer service interactions on these metrics, leading to the contact center being seen as a cost, rather than a department that boosts the bottom line.
Introducing chat changes this, with the channel driving proven additional sales and revenues. Consumers increasingly see it as a vital part of the sales process - Forrester Research found that "44% of online consumers say that having questions answered by a live person while in the middle of an online purchase is one of the most important features a web site can offer."
Chat helps sales in four key ways:
1. Providing live support at the point of sale
According to Econsultancy research 83% of shoppers said they needed some form of support during their online journey. Chat provides this through a simple, easy to use channel that can be accessed online without consumers needing to pick up the phone. Responses are instant, unlike email or social media, leading to minimal delays in the customer journey while queries are answered. Additionally, features such as co-browsing allow agents to show consumers how to find information or to fill in forms. The result? Higher completion and check out rates and consequently higher sales.
2. Allowing upselling and cross-selling
As well as answering queries and providing advice, trained chat agents can also suggest additional products or services that a consumer might be interested in. In the same way that a shop assistant can explain the differences between two outwardly similar products, an agent can potentially upsell to the customer, based on understanding their requirements through a real-time digital conversation. They can also cross-sell additional products and services, even if it is something as basic as batteries for electronic items. All of this boosts the bottom line.
3. Proactive chat opens up new opportunities
As well as reactive chat, driven by the customer opening a chat session, businesses can create business rules to offer proactive help to consumers, triggered by particular circumstances. This could be based on the amount of time they have spent on key pages without moving forward or the value of the items in their shopping cart, for example. By offering help at these key points and answering queries, any obstacles can be overcome, allowing the journey to move smoothly onto checkout.
4. Personalization to drive engagement
One of the benefits of integrating chat into your customer experience is that agents can see exactly where the consumer has been on the site, which pages they have accessed and even what they have purchased in the past. This allows them to offer a personalized, real-time service, based on their particular preferences rather than a generic response, boosting engagement, loyalty and creating brand advocates.
L'Occitane – the power of chat
A great example of the sales benefits of chat is provided by beauty product and fragrance brand L'Occitane. It deployed Eptica's software to provide multilingual, multichannel customer service, including across the chat channel. L'Occitane's prime objective for introducing chat was to increase online sales by improving the conversion rate, through converting more site visitors into actual customers and by reducing its shopping cart abandonment rate. Chat also enabled it to bring a more human dimension to online customer relations, matching the personal assistance and advice offered in-store.
Visitors to the L'Occitane website can contact agents directly via chat, benefiting from additional advice on individual products and assistance in entering promotional codes. If no advisor is available, the chat button will not appear. Since its introduction chat has led to a direct increase in online sales thanks to a better conversion rate, ten times higher than that of the website alone. Query resolution rates are rapid and customer satisfaction is at its highest ever level – all while maximizing efficiency as chat is cheaper than the telephone. You can read more about L'Occitane's use of chat in this case study.
At a time when organizations are looking to differentiate themselves in increasingly competitive markets, chat delivers real benefits, not just to customer service but in terms of increasing sales, profitability and engagement.
Categories:
Best Practice, Product
You might also be interested in these posts: