Unlocking customer insight with technology
Published on:
February 12, 2020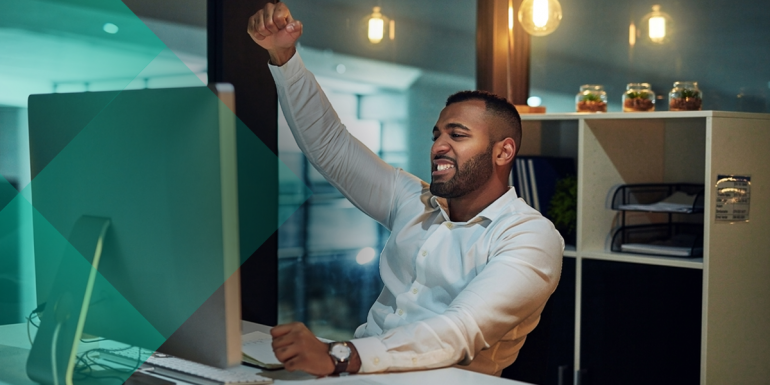 Understanding the Voice of the Customer (VoC) is crucial to improving the consumer experience, increasing loyalty and safeguarding revenues. The best brands know they can only meet rising customer expectations by listening and acting on this insight but are held back by multiple factors. In this blog, I'm going to look at some of the key challenges involving technology, and how they can be overcome.
1. The difficulty of getting insights out of VoC data
In a digital-first world, brands have access to an enormous amount of data provided by consumers, covering both direct feedback (surveys, NPS scores and online reviews) and transactional information, such as what consumers say or write when interacting with companies. This valuable data is spread across multiple channels and often remains siloed. It can require a human to analyse and interpret it, slowing down the process and leading to potential inconsistencies.
To turn insight into action, brands need to invest in technology that is mature, has a clear use case and has been proven within other organisations. It should employ technologies such as text analytics and AI to understand digital interactions and be able to spot key themes and customer emotions. That allows brands to move beyond quantitative metrics (such as NPS scores) to really listen to what customers want - and therefore deliver it.
Take for example a retail store. Analysing verbatim conversations with customers may highlight that a factor such as parking has a major impact on NPS. However, this needs to go further, with a more detailed level of actionable insight available to managers - what is it about parking that causes issues? Is it location, cost, availability? How can they be fixed? Consequently, your VoC tool has to be able to drill deeper into actionable insights and provide concrete solutions, based on best practice across the wider organisation.
2. The difficulty of getting insights out of the tool itself
Brands will only gain real benefits from customer insights if they can be
shared with the people that can make a difference
- that means providing relevant information to the VoC team, store managers, marketing and ecommerce specialists in a form that is understandable and fits with their own tools and skills.
In some areas, this means employing expensive data scientists and analysts to try and create actionable insights and move them beyond the tool. Overall, what is needed is a simpler approach, where the tool is created to be easy to use by business managers, without requiring extensive training.
AI can help by carrying out the majority of analysis
, delivering results in formats that match user expectations, such as through interactive dashboards.
There shouldn't be a huge training cost involved in purchasing your VoC tool, or in fine tuning it to work with your particular business. Look for a solution that works out of the box and delivers value by focusing solely on actionable data, rather than the vendor charging you for every interaction, even if it does not provide insight.
3. VoC tools are too expensive
Listening to customers can be expensive because companies need to invest in multiple tools to capture a full range of insight. They need to look at text analytics, feedback management, engagement solutions, business intelligence and CRM platforms, all with associated consultancy.
However, what is more expensive in the long-term is not listening to customers - particularly unhappy ones, who will leave. Brands will not improve, customer satisfaction will drop and consumers will move to more agile rivals that are listening and delivering what customers require, all hitting the bottom line.
Rather than thinking in terms of cost, it is vital to focus on Return on Investment, looking at specific technologies (such as text analytics) and how they will complement existing investments. What are your business needs and how can they be quantified? What would a 1% improvement in retention actually deliver to the bottom line, for example? When implementing new VoC tools look at how other brands have benefited and apply strict ROI calculations to avoid investment being wasted.
Many brands complain that their Voice of the Customer programmes don't deliver the insight and value that they need, holding back their competitiveness and leading to greater customer churn. Businesses have to overcome these three technology challenges if they are to move forward and really benefit from customer intelligence. The key is to work with proven, easy to use tools that have a clear use case, such as vecko. This enables brands to demonstrate value and ROI, in turn unlocking further investment that means teams can then expand their VoC programmes, delivering a virtuous circle of benefits to both companies and their customers.
Categories:
AI, Best Practice
You might also be interested in these posts: