What customers want this Christmas when it comes to service
Published on:
October 14, 2016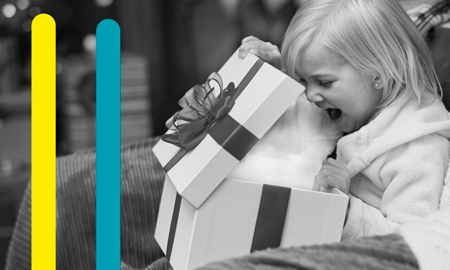 New figures from the National Retail Federation point to sales increasing by 3.6% over the course of 2016 holiday shopping season in the US, hitting $655.8 billion. Ecommerce should grow between 7-10%, totaling as much as $117 billion. In the UK, retailers will be looking to bounce back from a disappointing 2015 festive season where heavy discounting hit margins in many parts of the sector.
In a previous post we've outlined some of the technical areas retailers need to focus on ahead of time to ensure their customer service is ready for the busiest time of the year, but what should they be doing when the holiday season actually begins?
1. Be multichannel
Today's consumers want the freedom to shop online and instore, with the ability to access multiple delivery methods including Buy Online, Pick Up in Store (BOPUS). The same applies to customer service – they don't want to have to pick up the phone if they have a problem on your website. Make sure that you are resourcing all your channels so that consumers get the consistent answers they want, when they want, through their channel of choice.
2. Take responsibility
Particularly when it comes to delivery, the supply chain can be complex, involving multiple partners such as logistics companies and couriers. Bear in mind that the customer bought the goods from you – so they hold you responsible for getting them delivered in time for Christmas. Simply passing their queries onto the courier company doesn't help, meaning your customer service team has to know exactly what is going on and be able to help solve any delivery issues. Otherwise it will reflect badly on you, your brand and your revenues.
3. Monitor social media
At a busy time, it is easy to focus resources on traditional customer service channels such as email and the phone. However, failing to resource social customer service adequately and responding slowly to queries can mean issues quickly escalate in a very public space. This means that a bad experience is shared with hundreds, if not thousands of people, damaging reputation and sales. Try and be proactive – not just responding to messages sent directly to your Twitter handle or Facebook page but looking for any mentions of your company in wider conversations as well.
4. Make service fast and seamless
All through the year, consumers want you to value their time, and get back to them as quickly as possible. At Christmas this is doubly important – if you don't respond fast then you are likely to lose the sale. Research by Eptica in November 2015 found that 58% of consumers would like to receive an email reply from retailers within 2 hours, yet the average response time was 7 hours and 51 minutes. On Twitter the chasm was even greater – 64% of consumers demand an answer within 60 minutes, yet it took retailers on average over 31 hours to respond. Ensure you are setting meaningful expectations with customers about when you'll get back to them – and then stick to it.
5. Prepare for the unexpected
While you can plan Christmas meticulously, there are often curve balls that you have to deal with at the last minute. A shipment of goods doesn't arrive at your warehouse in time, one of your delivery partners has problems, bad weather strikes on key dates – all factors that can potentially upset your plans. So be prepared, particularly when it comes to customer service – if things go wrong make sure you keep affected customers informed and updated – don't leave them in the dark.
While retail sales are likely to grow this Christmas, there are no guarantees that your business will benefit. Therefore, make sure you put customer service at the heart of your holiday season planning in order to deliver the multichannel experience that consumers demand.
Categories:
Best Practice
You might also be interested in these posts: