Why a consistent customer experience is so important (and how to deliver it)
Published on:
July 08, 2020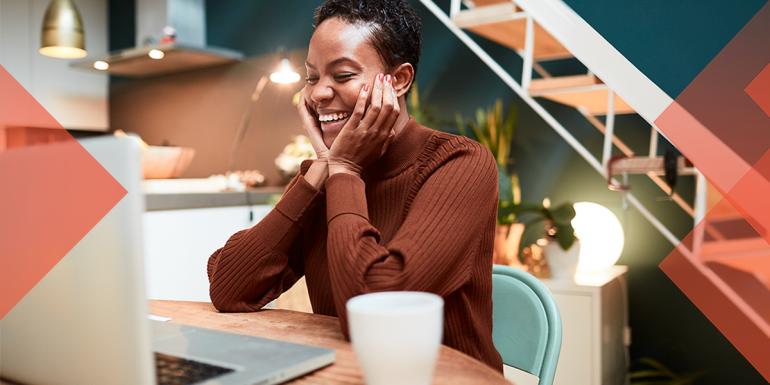 Building trust with consumers relies on companies delivering fast, accurate and above all consistent answers to their customer service questions, whenever a consumer makes contact and whatever channel they choose. This delivers reassurance to customers, which is always been important but is now vital given the fast-changing nature of the current crisis. Demonstrating the need, 58% of UK consumers questioned during the pandemic in Eptica's 2020 Knowledge Study said they wanted reassurance around areas such as opening hours, delivery timescales and stock levels.
Consistency is also essential for safeguarding brand reputation and trust – you don't want to confuse or anger consumers by giving them conflicting information. And keeping answers clear and consistent increases efficiency – if consumers feel unsure about the response you've given them, they are likely to make contact again, often through more expensive channels, pushing up costs.
However, with today's customers able to make contact through a growing number of channels, as well as wanting answers to more detailed and complex questions, it is increasingly difficult for brands to be consistent - especially as expectations continue to rise.
Demonstrating this, out of the 50 leading companies analysed in the 2020 Eptica Digital CX study not one was able to answer the same routine question across email, Facebook, Twitter and chat. A third (36%) responded on three channels, but 20% only gave an answer on one. No wonder that 43% of consumers say they aren't confident that brands will provide consistent answers on different channels.
So how can brands deliver consistency? Here are four important areas they should focus on.
1. Ensure knowledge is consistent
Consumers rightly expect to receive the same answers to their questions across every channel, yet, in the 2020 Eptica Digital CX Study, 38% of companies provided completely inconsistent information between channels - in other words, the response via email was different to Twitter or Facebook.
One airline gave three different answers to the same question on Twitter, Facebook and chat. Only one bank answered a question on email, yet eight were able to answer the same question when asked on Twitter, demonstrating a lack of knowledge sharing across each business.
These insights demonstrate that brands need a consistent information strategy, with one centralised knowledge base shared between all customer channels. Having a single comprehensive source of information breaks down silos between channels and improves the customer experience. It also brings down costs, as it is far cheaper to build and maintain a single solution rather than creating and managing multiple channel-specific systems.
2. Enable a consistent speed of response
In the consumer's eyes, if you can answer a question within a particular timeframe on one channel, there's no reason why you shouldn't be able to respond equally fast on every other channel. For example, in the Digital CX Study, 57% of consumers wanted an answer on Twitter in 30m and 56% wanted an answer on Facebook in the same time period. Yet, only half of the brands within the study were able to achieve this.
For example, one travel brand responded on Twitter in 2 minutes, failed to answer at all on Facebook and then took over 15 days to reply on email. All to the same question. Additionally, when it comes to speed of response, many competing brands within the same sector are unable to match the performance of their peers. Six banks answered on Facebook within 25 minutes, yet another took 18 hours 31 minutes. And in the food & drink sector, one company took just 3 minutes to answer a question on Twitter while another forced a customer to wait 3 hours and 6 minutes, well above the average for the industry.
On similar channels – such as chat and voice or Twitter and Facebook, you should be able to share the same effective processes in order to deliver answers within a similar timeframe. By training agents to be able to work across multiple channels you can ensure that you have the flexibility to cope with shifting levels of activity on different channels.
3. Keep information constantly updated
In the Eptica 2020 Knowledge study, 41% of UK consumers who were questioned during the COVID-19 crisis complained that information about brands on their own websites was often less up to date than stories that appeared in the media. Obviously, things are changing very fast - and continue to do so – but it is vital to ensure that the information on your website and in your customer service knowledge base is kept up to date. This is particularly important given 57% of consumers say they want to be able to easily access knowledge themselves on company websites - rather than having to email or call the company.
Adding self-service to your site helps better meet customer needs by providing them with instant and accurate answers, avoiding the need for them to make contact directly – and as it uses the same knowledge base as other channels, consistency is assured.
4. Be consistent in all languages
Many businesses operate in multiple languages – whether with a single contact centre across Europe or with different languages within a single country (e.g. English, Welsh). Ensuring the response is consistent, whatever the language, is vital.
For example, luxury brand Montblanc responds to customer questions via the phone and email in six languages, supported by a single comprehensive multilingual knowledge base provided by Eptica. Importantly, Montblanc ensured its customer service staff – dubbed its 'brand ambassadors' - were closely involved in developing the answers within the knowledge base. Montblanc believed that the ambassadors - who are the ones directly involved in responding to customers – were the people best qualified to both create the answers and to help translate them consistently into local languages. This ensured that they keep quality high and use their own experience to ensure answers truly meet customers' needs – whatever the language they use.
Now more than ever consistency is vital. So, brands need to put in place the technology and processes to deliver consistent online experience across every channel, every time, to every consumer.
Categories:
Best Practice, Trends & Markets
You might also be interested in these posts: