Why email is more important than ever for customer service
Published on:
August 19, 2016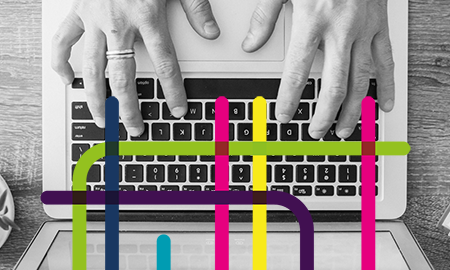 While it is widely considered a mature channel, email is becoming more, not less important when it comes to customer service. Consumers value its ease of use and full audit trail, while the rise of mobile makes it even faster and simpler to contact companies using email. Expectations are high – customers demand fast, high quality responses that answer their questions. This puts a strain on customer service departments as even smaller businesses can be receiving hundreds of emails per day, many of which are complex queries.
Consequently, companies are moving away from desktop email programs, which are simply not designed for these volumes of customer service queries and embracing specialist technology. However, this can bring its own set of problems – software that blanket automates responses can fail to answer individual queries satisfactorily, leading to frustration, consumers re-contacting you through more expensive channels, and eventually lost sales and damage to brand reputation.
Companies therefore need to use smart technology that helps them reduce the handling time of emails, increases efficiency and boosts customer satisfaction. Here are seven areas they should focus on when picking the right email technology for their customer service needs:
1. Centralized knowledge base
Fast access to the right information is at the heart of email customer service success. Ensure your system is built around a dynamic, self-learning knowledge base, that learns from every interaction, enabling it to continually refine the answers it provides to particular queries. It should be simple to use, with agents able to type natural language queries and easy to update when they recommend changes to content and provide new answers.
2. Intelligent workflow
Agents in different teams may have different knowledge or specialisms. Analyze incoming emails and route them to the best person to answer each query, based on its content and the customer's profile. This ensures consistency, speeds up responses and enables different customer groups (such as frequent purchasers), to be prioritized.
3. Automation and personalization
Responses to some queries (such as changes of address or password resets), can be completely automated, saving staff time and increasing efficiency. Make sure that your system is able to automate these without agent involvement. For other queries, give agents the ability to personalize pre-scripted templates, add web links, and attach documents from a resource library, so that the response exactly meets the customer's needs.
4. Integrate with customer records
To give the best service, agents need a complete picture of the customer. Make sure your system integrates with CRM solutions so that agents can instantly view the customer's past service history and any previous or current email exchanges. Use textual and linguistic technology to extract key information and provide a more rounded view of the consumer. This enables more personalized responses, tailored to their needs.
5. Built in escalation
Some email queries are so specialist that agents simply won't be able to answer them, So make sure your software has the ability to escalate questions to supervisors or subject experts within the wider company quickly and seamlessly, with full control and all information automatically feeding into the knowledge base and customer record.
6. Scalable, multilingual and multibrand
Many businesses operate internationally, in multiple languages or through multiple brands. Ensure that your platform can accommodate this by choosing software that can handle different languages, both from agents and consumers. Allow agents to switch seamlessly between brands to maximize productivity and always provide a personalized, relevant response. Above all, ensure your software has the ability to scale to meet your growing needs – particularly at peak times such as the Christmas holiday season.
7. Full, real-time reporting
Deliver reporting that meets all of your needs. From tactical monitoring of contact center activity, including average handle time and email waiting metrics, to more complex key performance indicators, ensure that your software gives you the data you require for informed, real-time control of email customer service.
While email is nearly 35 years old, it is still the channel of choice for over two thirds of consumers. It is therefore imperative that you have the right platform in place to manage email queries effectively, efficiently and with the understanding that today's consumers demand.
Categories:
Best Practice, Product
You might also be interested in these posts: