Why the golden rules of service by Fred Sirieix should inspire all of us
Published on:
April 23, 2020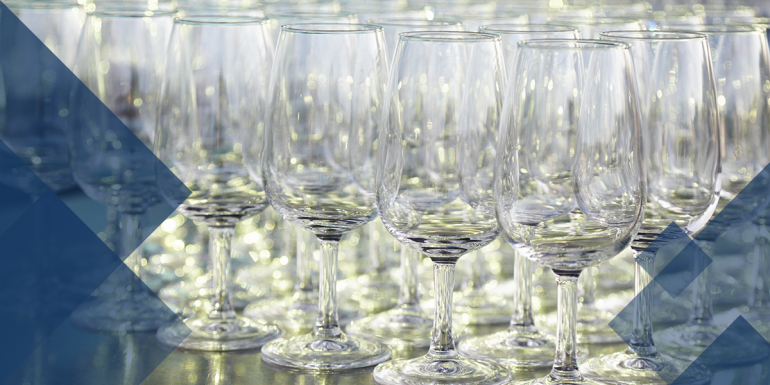 Consumers expect the same high levels of service from every company in any sector. This means that any business in almost any vertical or industry can learn some useful lessons from service-oriented sectors such as restaurants and hospitality, perhaps even more so during lockdown measures.
That's why the presentation from famed maître d' and TV personality, Fred Sirieix, at the Institute of Customer Service (ICS)'s Annual Conference in early March, had such broad appeal. As mentioned above, whatever business you are in, you will be judged against the best in every industry. To make life even more difficult the bar is constantly being raised as customer expectations continue to increase. So, much like Fred Sirieix, you need to keep service and the needs of the customer front of mind at all times.
In this post, I will take a closer look at three standout points from his presentation which often referenced Fred's 10 Golden Rules of Service. These capture "the very essence of what true and proud professionalism is" and any list that ends with "be nice" is worth reading in my book.
Take an end-to-end approach
One of his underlying principles is that you need to think of the entire customer journey and build trust at every single point. So, start from the beginning – how does your restaurant look from the outside? And how are the phones answered – and how quickly? Applying this digitally you could look at the user-friendliness of the experience on your website and how fast and accurate responses are to customer queries. The only way to understand this accurately is to listen to customers and analyse and act on their feedback through Voice of the Customer programs.
Creating trust
When it comes to trust, it starts by delivering on your promises. Build a rapport to earn trust - as per Fred, in a restaurant staff should always ensure they say hello before the customer does. Applying the same principle to a channel such as email would mean sending a response to every email automatically, reassuring the customer that their query is being looked at. Getting there first helps build trust, and customers are more likely to be positive if they trust you. This applies across industries – brands that create a strong relationship are more likely to be forgiven or given the benefit of the doubt if minor problems occur.
And trust is even more important in the online experience, where competitors are only a click away. We have found that 79% of customers will immediately turn away from a brand if trust breaks down for example. And it is actually what might be seen as minor things that undermine the relationship, such as brands not being able to provide satisfactory, fast and consistent answers to customers' questions,
Continually learning and improving
Training is vital - highlighted in an example of Fred's experience of booking a car service. The process is the same for every luxury taxi provider but some are able to do it in three minutes, while others take as long as 20. This is usually all down to the training given to the person answering the phone – so never let staff loose on the phone without proper training or support. And ensure they keep learning and improving - and embedding what they learn into their way of doing things so it becomes second nature.
As he closed the conference, Fred mentioned how he has encapsulated his philosophy of service in a board game 'The Art of Service' and, while the hospitality industry may have been put on hold since then, I encourage any business, industry or sector to consider giving it a go. After all, when the situation improves, it will be the companies that embraced good service most strongly that will bounce back quickest.
Categories:
Best Practice
You might also be interested in these posts: