Why listening is key to bridging the CX gap
Published on:
August 19, 2020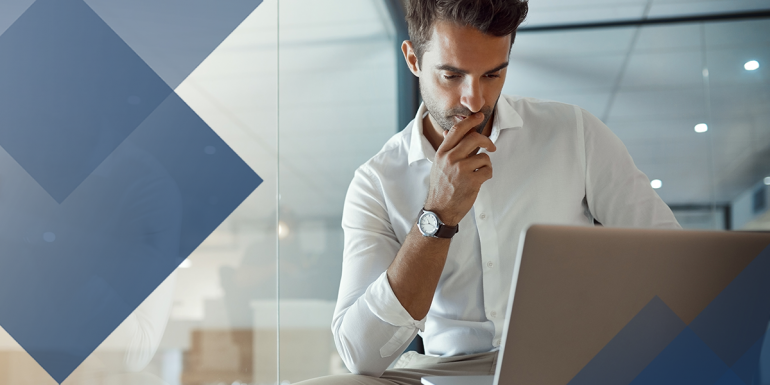 Every organisation understands the importance of customer experience to engaging consumers, differentiating against competitors and ultimately growing revenues. The current pandemic has highlighted how CX impacts the bottom line – those businesses that have successfully delivered an empathetic, reassuring experience have not only retained customers but increased their loyalty. For example, 59% of consumers surveyed for Eptica's Agile Knowledge Guide said they would be more loyal in the future to companies that provide them with accurate, trustworthy information now.
However, while businesses know they need to be customer-centric, achieving it consistently is not always easy. Demonstrating this, the results of the Institute of Customer Service's latest UK Customer Satisfaction Index show that levels of CX are worsening, with the overall score down from Summer 2019 and well-below the high point recorded in mid-2017.
How can this be fixed? When it comes to creating the right organisational structure to truly deliver superior customer experience, there are two models promoted by CX analysts and experts:
The centralised approach
Create a customer experience department headed by a board-level director/Chief Customer Officer and with its own, dedicated budget and KPIs. By making this group responsible for the entire customer experience it provides focus to CX initiatives, and the resources to drive deep and lasting change.
The company-wide approach
Rather than centralising customer experience and potentially introducing silos, other experts argue that businesses need to adopt a customer-centric culture across the organisation. After all, everyone's role involves customers to a varying degree, so it is vital that they are all thinking of the customer, and their needs, at all times. Obviously, this more diffuse approach can lack the focus of a CX department and risks initiatives being lost within overall operations.
There are clear merits in both approaches – I'd argue that you, therefore, need to embrace both as CX is simply too important not to be backed with sufficient resources and cross-company adoption. So how do you achieve this best of breed approach? I think three ideas are central to success:
1. Build a team of teams
During the Iraq war US General Stanley McChrystal realised that the existing top-down, departmental military hierarchy was unable to cope with an agile, fast-moving combat situation. Information flows and decision making were simply too centralised and slow. The answer was to devolve and decentralise to individual teams but to also bring them together into a "team of teams" with a shared consciousness and intent.
Applying the same logic to customer experience, some companies have created customer hubs. These are small, multiskilled teams that span different areas of the business (from contact centre to legal and the web), alongside a representative from the centralised CX department. By combining skills they have the ability to solve specific issues without needing to pass decisions to senior leaders or other groups. This gives real agility and brings together the centralised and cross-business CX approaches to work effectively.
At a time of continual pressure on resources, these customer hubs require minimal upfront investment, yet can easily be scaled rapidly and expanded as the prove their success. That means they fit Deloitte's definition of "scaling the edge", enabling organisations to start small but to then ultimately transform their operations by learning lessons and applying them across the business.
2. Creating a culture focused on the customer
In a world of increasing consumer choice, customer experience is becoming the key differentiator between companies. That means that every person within the organisation has to be focused on the customer, which calls for a cultural transformation from a mentality that may be based on a departmental, siloed approach. This change has to be led from the top, with CEOs not just talking about customer experience but actively setting the strategy and involving themselves in its implementation.
As CX expert Jeanne Bliss points out in a recent guest post "Customer Experience Lessons" via our parent company Enghouse Interactive's blog, it comes down to everyone within an organisation asking themselves a simple question when they are making a decision that impacts CX. What would my mother think about this? Would she be proud of the results? Using this personal touch within CX humanises the process and helps drive a real customer-first culture.
However, if everyone in the business is coming up with suggestions to improve the customer experience, then there is a risk of a lack of focus. Involving CX experts from the centralised team who have a cross-organisational perspective will, therefore, help teams see the wood for the trees, identifying the actions to take that will move the needle the most, based on their experience and understanding.
3. Use deeper Voice of the Customer insight to close the loop
Creating the right cross-departmental teams and customer centric-culture only delivers real results when businesses know what customer problems they should be focusing on, at both a tactical and strategic level. That's where the insight provided by Voice of the Customer (VoC) programmes is vital – particularly when they go beyond metrics such as Net Promoter Score and drill down into why customers feel the way they do. That requires techniques such as text analytics and AI to scan and understand the millions of digital interactions companies have with their customers every day.
Collating, analysing and sharing this insight quickly across the business enables companies to close the loop both for individual customers and to identify wider problems that need solving. Often the key barrier to success is being able to interpret these VoC insights – this is where the centralised CX team can help to understand and guide the signals that the data provides so that individual departments and teams can effectively act on it.
Done right, this produces a virtuous circle. By focusing on what matters to customers and achieving early successes based on VoC insight, teams can then showcase these advances, taking the results back to their own departments, creating enthusiasm and reinforcing a culture of customer-centricity.
As we move out of the lockdown phase of the pandemic businesses face a raft of new customer experience challenges. Only by adopting a hybrid approach to CX that involves everyone, yet gives the focus, skills and investment of an expert team, will organisations be ready to succeed in the post-COVID world.
Categories:
Best Practice
You might also be interested in these posts: