Why now is a great time to optimise your customer service – Part 3: Putting the right resources in place
Published on:
August 05, 2020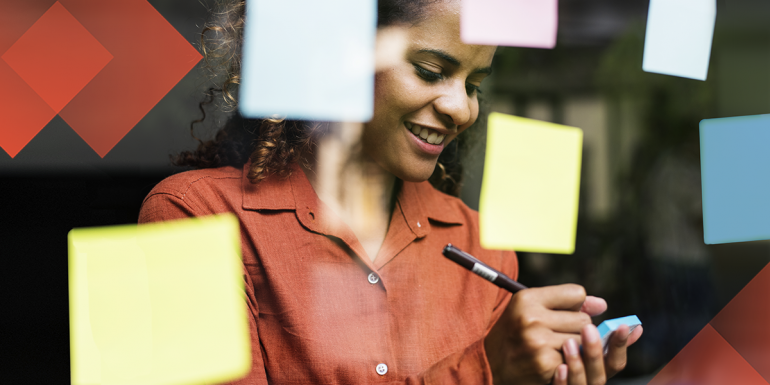 It's essential that businesses are ready for changing customer needs as we inch our way out of pandemic lockdowns and move closer to Peak. That's why we have been running a three-part blog series to help brands optimise their customer service operations and be ready ahead of the busiest time of the year.
The first post in the series was all about reviewing the customer experience to better understand consumer needs, while the second delved into the importance of auditing your customer service operations. In this final post, I'll look at how you can put the right resources in place to fill any gaps identified by your audits.
In my experience there are five key areas you should focus on when it comes to resourcing:

1. Planning flexible capacity to meet customer needs
Having an appropriate level of resources in place to match demand on every channel is always a challenge and this is likely to be even more important now given the current uncertainty. Firstly, it is difficult to predict what demand will be like and which channels it will affect. Secondly, customers are likely to require additional reassurance, which means you need to have agents available to help, especially when it comes to more complex queries.
Therefore, look to increase available resources by freeing up agent time by implementing web self-service. This allows customers to ask routine questions and immediately find the information they need themselves, without needing to email or call. Do make sure your answers are up-to-date and match customer needs – for example, is the language sufficiently clear and helpful in the current situation?
Equally, create flexibility by investing in multiskilling your customer service agents so that they can easily switch between channels as demand dictates. Finally, investigate automation technologies such as chatbots which can be used to provide routine information that customers might be asking for – with the flexibility to automatically escalate the queries to human agents if the customer still requires assistance.

2. Training/empowering new agents in a virtual world
Traditionally, many businesses bring in lots of new people to provide additional customer service capacity during Peak. However, this year will be complicated by fact that these new starters may well be working from home – which means they won't have the ability to simply lean over and ask an experienced colleague if they are stuck.
To address this, you should run additional training to help onboard your new recruits and ensure they represent your business to best effect. You should also support them with a centralised, self-learning knowledge base that helps them find the correct answers to customers' questions. A cloud-based knowledge base that is accessible from anywhere can help to get new staff up to speed faster, as it means they do not have to memorise specific information and processes or look them up manually. You can also help them even more by making it easy for them to provide feedback on answers – this can be used to improve the knowledge base. Additionally, integrate internal chat into the system so that they can speak to a designated, experienced super user if they are unsure.

3. Join-up systems to give a seamless service
85% of respondents to a Contact Babel survey said their agents had to use multiple applications within a single call. This hurts both the customer and the agent experience while undermining efficiency and ultimately the service delivered to customers.
Aim to empower agents with a fully integrated solution which lets them access all the information they need to answer customers' queries, while at the same time giving them visibility into each customer's journey in the lead up to the query - including interactions on other channels - without having to log into multiple applications or tools.

4. Being agile: listening and adapting during Peak
It is always important to listen to your customers and be aware of any trends or changes in their needs during Peak. This is going to be even more important this year given people are unsure about so many things. You must be able to learn from what customers are saying, for example by monitoring customer queries and feedback, and react by making fast, agile changes – whether that involves adapting your processes, your website or even your physical stores. For example, if you find that lots of customers are complaining that it's difficult to track their orders, it is important that you pick up on this quickly and are able to redesign your website to make it easier to access this information.

5. Monitoring performance to ensure satisfaction
In order to make informed decisions that optimise the experience during Peak, you need to be able to assess performance in real-time. While you should be monitoring tactical metrics such as 'how many queries have been answered' ensure you are also looking at more strategic ones such as customer satisfaction through NPS. Therefore, ensure you have robust, real-time reporting in place to deliver updates to the right people within the relevant parts of the organisation so they can respond accordingly.

Taken together these five areas will help you maximise your capacity and deliver the customer-centric experience that consumers will demand at Peak. This year technology is going to be more important than ever to ensure you are ready and have all the appropriate resources in place. So, why not reach out to your technology partners to discuss if there is anything you should be doing to make the best use of the tools and systems at your disposal. Start by booking a training session with Eptica to learn how we can help you.
Categories:
Best Practice
You might also be interested in these posts: