Why you need to give consumers channel choice to drive engagement
Published on:
February 28, 2020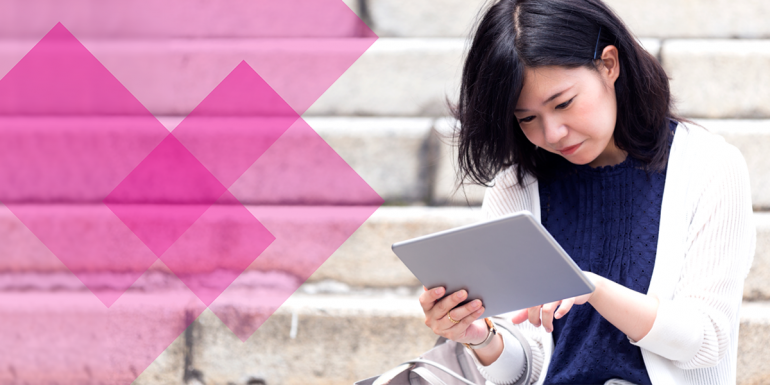 The number of channels available to consumers has skyrocketed. Stalwarts such as the telephone, email and the web have been joined by the likes of chat and social media, all putting pressure on brands and their resources to meet changing customer expectations. Whichever the channel, consumers demand fast answers and a seamless experience.
But which channels do customers actually want to use, and when? To find out Eptica, an Enghouse company, surveyed 1,000 UK consumers, asking them to rank their preferred channels across the whole customer journey, from initial research to post-purchase follow-up and then providing positive and negative feedback. The survey also asked how long they were willing to wait for an answer on specific channels before they gave up.
The research uncovered four key findings that should help companies to shape their channel strategy effectively:
1. Four channels dominate
Consumers were offered the choice of the phone, web self-service, email, chat, Twitter and Facebook and asked which they preferred to use during the customer journey. The first four of these channels dominated across the customer journey, with very few consumers choosing to interact with brands on social media. In fact, the only time that Twitter and Facebook were used extensively was for giving feedback (10% of consumers wanted to use Facebook, and 7% Twitter), and making a complaint (8% on Twitter).
All of this means that companies need to adopt a truly multichannel strategy – making it easy for consumers to get in touch, however they want to contact you.
2. Channel use varies across the customer journey
While four channels dominate, consumers want the option of using different methods of making contact or finding information across the customer journey. For example, 41% wanted to use company websites/self-service to research information prior to purchase, with just 11% preferring to pick up the phone, perhaps because it is both more time-consuming and opens them up to potential sales tactics.
By contrast, 41% of consumers prefer to complain via email, with 33% calling and 20% using chat. Each of these channels has different advantages. For example, email allows a consumer to write (and rewrite) their complaint until they are happy to send it, and gives them a full audit trail of the correspondence. It also lowers the pressure, as it is not real-time, meaning they have time to consider their response before replying.
Brands need to understand the journey their customers go through and their preferences at different stages of it. That means ensuring that they provide the right information or access to channels at specific parts of the process to make the experience seamless for consumers, whatever they are looking to do.
3. Consumers are unwilling to wait
The second part of the study looked at how long consumers would be willing to wait for an answer before giving up or trying another channel. It is well-documented how important delivering fast answers is for consumers, for example, in a previous study 59% said giving fast, satisfactory answers was crucial to building trust.
However, our latest findings highlight just how short timeframe expectations actually are today. Take these examples for 5 minutes:
52% won't wait more than 5 minutes for their call to be answered
Nearly half (48%) of those using chat will end the session after 5 minutes if their issue has not been satisfactorily resolved by the agent
40% will leave a website after 5 minutes if they've not found the information they want
Over a third (37%) will leave a phone call after 5 minutes if their problem has not been solved
28% of those on Twitter and 25% on Facebook expect a response in 5 minutes
16% want their email answered fully in 5 minutes

All of this demonstrates that consumers expect responses to be fast, whatever the channel. After all, if you can answer quickly on one channel, there's no reason you can't provide an equally speedy response on another. Companies need to check their average response times and SLAs in light of continually rising customer expectations.
4. Understand the demographics of your customers
While consumers want to be treated as individuals, channel use often does segment along demographic lines. For example, more men than women would complain on social media (11% vs 6% on Twitter), perhaps due to caring less about any negative feedback they may receive via this open channel. In terms of age groups:
16-24 year olds: Big users of digital channels and least likely to pick up phone (for example only 21% would complain via a phone call, against 48% of the 55+ demographic). However, most likely to use email when researching prior to making a purchase.
25-34 year olds: The heaviest users of social media, and the lowest users of email across all age ranges. Do still want the choice to use other channels, such as chat, as well.
35-44 year olds: Still relatively major users of email and the lowest users of websites/web self-service to contact brands or find information.
45-54 year olds: The most likely to use chat. Below average users of email, except when solving a problem or making a complaint. Very happy to pick up the phone.
55+: Web-savvy (51% will research online), but the biggest users of phone and least likely to use social media. Will only use chat to find the answers to routine problems.

Based on this analysis brands should analyse their customer base and ensure that they are spreading their often scarce and certainly finite resources according to consumer needs. That means segmenting effectively by factors such as age, sex, purchases and behaviour in order to deliver a seamless service that matches individual needs and drives greater engagement.
As the volume and complexity of customer queries increases, brands may feel that slimming down the number of channels they offer is the best way of focusing on customer service. While this can work as part of a well-thought-out strategy, as our Channel Choice Best Practice guide shows, it can be a false economy if it solely to save money – consumers want to be able to make contact their way and will simply go elsewhere if not.
Download our Channel Choice Best Practice guide to read more of the research findings and our recommendations for delivering an effective multichannel customer service strategy.
Categories:
News, Trends & Markets, Best Practice
You might also be interested in these posts: