Customer Conversations - The State of UK Digital Customer Experience
UK customer experience worsening as social media performance slumps?
Eptica research finds top brands successfully answer just 44% of all queries
The 100 UK companies surveyed could only answer 44% of routine questions asked on the web, email, Twitter and Facebook, down from 49% in 2016...
Social media saw the biggest fall, potentially driven by its increasing use by consumers as a customer service channel...
Just 34% of tweets and 35% of Facebook messages received a successful answer, despite 94% of companies advertising their Twitter handles, and 89% having Facebook pages...
Performance has dropped substantially – in 2016 48% of tweets and 45% of Facebook messages received an accurate response...
We invite you to download your copy of the report which incudes the full study results, graphics and best practice recommendations for brands to transform customer experience.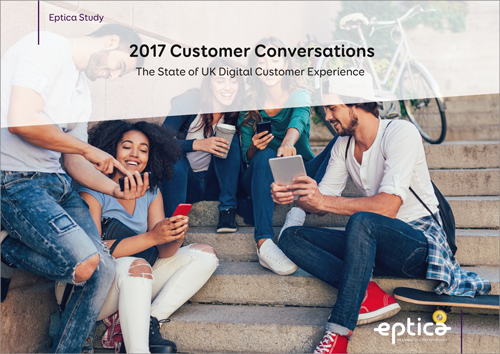 Download the document
Please take a few moments to fill the information below.