Linguistics: The future of successful customer service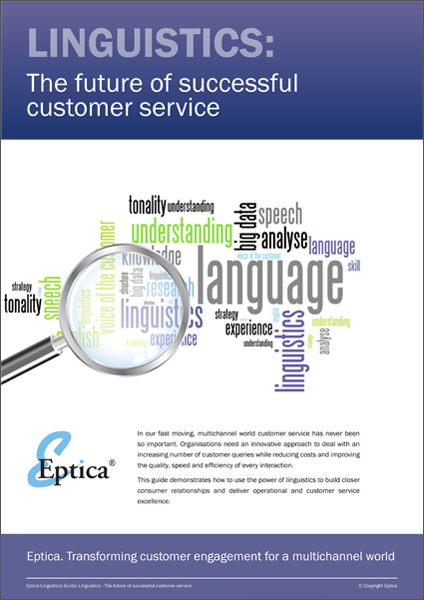 Applying techniques based on the scientific study of language will allow your customer service team to achieve operational excellence by understanding what customers are saying. Download our latest guide, to find more about linguistics today and its use with the customer service environment.
Download the document
Please take a few moments to fill the information below.
You can unsubscribe at any time by clicking on the unsubscribe link in our emails. In accordance with the Data Protection Act you can exercise your right of access to information pertaining to you and ask for any corrections or deletions to be made, by contacting us at the following email address: dataprotection@eptica.com. More…