You are here
2015 APCCAL Expo and Conference and Regional Contact Center Symposium in Singapore
16th-18th September 2015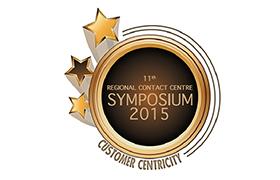 Eptica is proud to announce its silver sponsorship for the 2015 Asia Pacific Contact Centre Association Leaders (APCCAL) Conference and Expo 2015 in conjunction with 11th Regional Contact Centre Symposium, organized by the Contact Centre Association of Singapore (CCAS). This two-day event will take place in the most prestigious location in Singapore.
Knowledge will be shared from the experts of this industry, not only locally but regionally too. This event is expecting the highest key players of the contact centre industry.
This event will put the customer at the center as the speakers at the symposium will focus around the following topic: Customer Centricity. How should we put customer at the heart of our business? Our CEO, Mr. Olivier Njamfa will also be particpating and will share his expertise and knowledge on linguistics at 10:30 am on 16th September 2015.
To register for the symposium: http://ccas.org.sg/11th-ccas-regional-symposium-2015
Read more on:
To register for the symposium and for the Gala & Awards dinner: click here