The 2017 edition is available to download now.
How to deliver retail peak customer service in 2013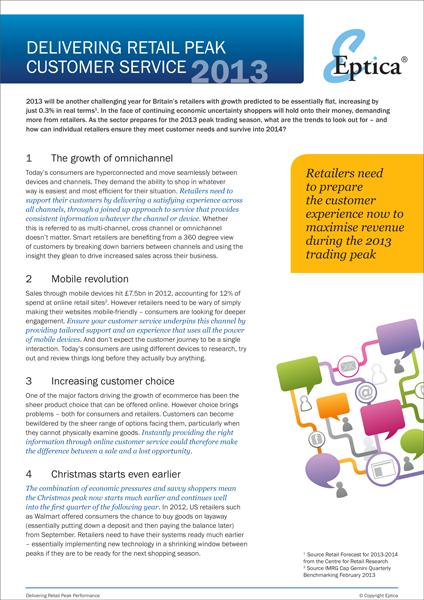 As the retail sector prepares for the 2013 peak trading season, how can you ensure you meet customer needs and grow your business? This simple guide will help you understand the key trends and best practices to successfully prepare your customer service for the next big retail peak in order to deliver a seamless omnichannel experience and maximize your revenue.
Download the document
Please take a few moments to fill the information below.
You can unsubscribe at any time by clicking on the unsubscribe link in our emails. In accordance with the Data Protection Act you can exercise your right of access to information pertaining to you and ask for any corrections or deletions to be made, by contacting us at the following email address: dataprotection@eptica.com. More…