Taming the beast: How to make your Social Customer Service a Success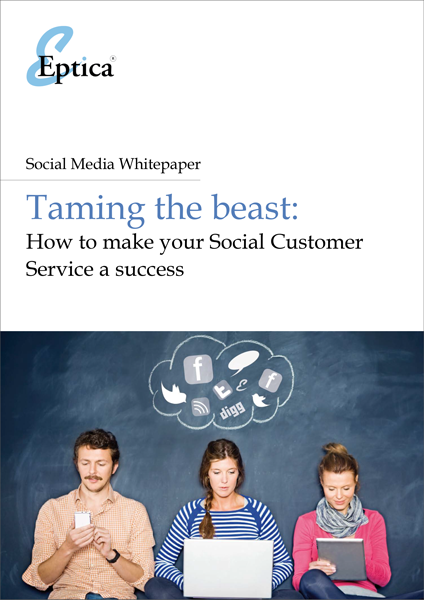 The growth of social media is driving unparalleled upheaval in how organizations interact and communicate. This paper will help you formulate an effective strategy to harness the full potential of social media as a service channel.
Download the document
Please take a few moments to fill the information below.
You can unsubscribe at any time by clicking on the unsubscribe link in our emails. In accordance with the Data Protection Act you can exercise your right of access to information pertaining to you and ask for any corrections or deletions to be made, by contacting us at the following email address: dataprotection@eptica.com. More…