You are here
Executive Team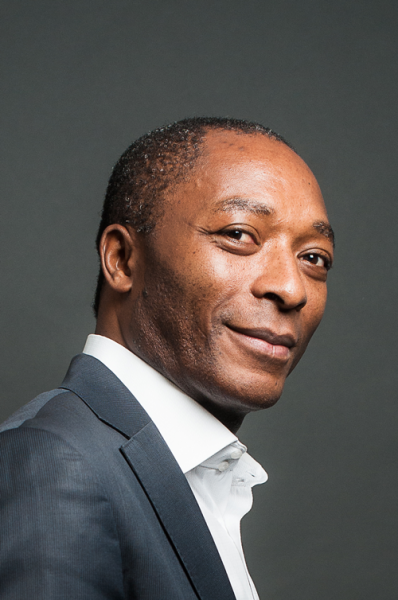 Olivier Njamfa
President & CEO; Co-Founder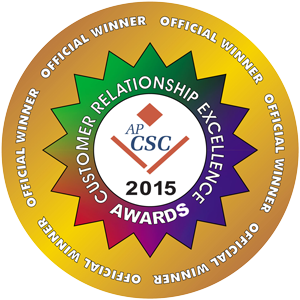 Olivier Njamfa co-founded Eptica in 2001. Previously, he was VP and COO of Com6, leading European e-CRM software company. From 1999 to 2001, Olivier managed the International Indirect Operations of Showcase, software provider of Business Intelligence and Datamining solutions. From 1995 to 1999, Olivier was Director of Finance and Banking at Comshare (Business Intelligence Applications provider) and then Managing Director for France. Between 1987 and 1995, Olivier served as Sales Manager and then Regional Director of Saari, French leader in accounting software. Olivier is a graduate of NEOMA Business School and holds an MBA from ESCP Europe, Paris, France.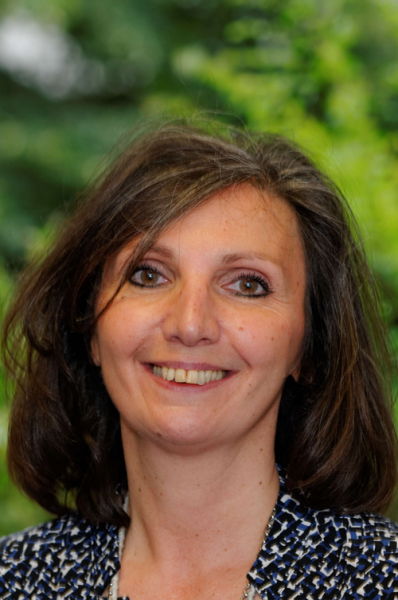 Laurence Chami
Managing Director
Laurence Chami began her career at Eptica in 2010 as the Operational Director for France and Southern Europe and in 2012 became VP Client Success. In January 2014, she was promoted to the position of Managing Director of Eptica.
A graduate in Applied Foreign Languages, Laurence Chami has spent over 20 years working for marketing services companies. In 1988, she joined Harte-Hanks as Production Manager before becoming European Sales Manager in charge of more than 40 sales staff.
In her next role in 2002, Laurence Chami was French Sales Director at Acxiom(formerly Consodata) and was subsequently promoted to Solutions & Product Development Leader and then European Sales Support Leader.

Board of Directors

Roger Haddad
Chairman
In 1977, Haddad founded Metrologie International, a leading software and hardware provider, which went public on the Paris Stock Exchange in 1985. When he left in 1991, Metrologie had 4,500 employees, $900M in revenue and subsidiaries in 13 European countries. From 1993 to '98, Roger Haddad was President of Azlan France, the first network distributor in France. Under his management, sales revenues increased 850 percent in four years.
In 1998 he founded both Informatica Partners and KXEN. Informatica Partners was acquired by Informatica Corporation in 2001 and KXEN, the leader in Data Mining Automation, was taken from its inception in '98 to become the third worldwide player in Data Mining in 2010 with a presence throughout the world. In 2013, KXEN was sold to SAP.
In 2011, with two associates, he founded UBPartner, which specialized in XBRL financial reporting. Roger Haddad holds a master's degree in electrical metrology from George Washington University and a bachelor's degree in electrical engineering from Ecole Supérieure d'Electricité, Paris, France.
Thierry Gandilhon
Board Member
From 1998 through to 2001, Thierry was R&D Vice President of MATRAnet, a software company specialized in providing secured e-commerce solutions. From 1995 through to 1998, Thierry was R&D Vice President of Step One, a French start-up. As R&D Director of Business Objects from 1990 through to 1995, Thierry was responsible for setting-up and developing the R&D Department. From 1986 through to 1990, Thierry was Project Manager of Bull after starting his career as an Object Oriented & Logic Programming Research Engineer.
Thierry holds a DEA (Post Graduate course) from University PARIS VII. He co-founded the company in 2001 with Olivier Njamfa and was during more than 10 years in Eptica. Today, he is a member of the supervisory board.
Nicolas Tcherdakoff
AURIGA PARTNER, Board Member
A partner at Auriga Partners since 2010, Nicolas invests in companies in the IT sector, particularly within software, internet, communications and mobile. He has invested in several companies, most recently in Eptica, Amplitude Technologies and Siriona, and represents Auriga on their Board of Directors. Prior to his work at Auriga Partners, Nicolas was a Partner at an early stage Venture Fund. He was also a corporate venture investor in the Silicon Valley, where he invested in North American technology start-ups and was involved in several significant exits.
He has held operational management roles in marketing at Nortel in France and in the US and started his career as a Consultant for Bossard Gemini Consulting. Nicolas graduated from Telecom ParisTech and holds an MBA from INSEAD. Additionally to his role at Auriga, Nicolas advises 3T, a seed fund that works in partnership with Institut Télécom (a major French academic institution).
Benoit Savoret
Board Member
Benoit Savoret graduated in Engineering from the Ecole Centrale de Paris. Following his military service in the navy within the French Nuclear Agency, where he performed research into the optimization of electricity production, he trained at Rothschild and CIE Bank. He then spent seven years in Société Générale's derivatives department, as a trader, when he was posted to Philadelphia, London, Tokyo and Hong Kong.
In 1997, Savoret joined Lehman Brothers' derivatives team in London. By 2000 he was global head of derivatives trading. He then became Managing Director and CEO of Asia Equities and later Head of European Equities. His final position at Lehman Brothers was COO for Europe and the Middle-East, and member of the company's Executive Committee. In 2011, Savoret joined Nomura as co-Global Head of Equities, as a member of the Wholesales Executive Committee and Executive Management board to finally become an advisor to the joint heads of Capital Markets. Benoit Savoret is currently on the board of the Ecole Centrale de Paris.
Xavier Brunaud
OMNES CAPITAL, Board Member
Xavier Brunaud is an Investment Manager within the Venture team of OMNES Capital, which he joined in July 2007. He invests specifically in Web and SaaS/Cloud sectors. He is board member in 6 companies including Eptica, viavoo and Prodealcenter.
Xavier started his professional career in 2006 at BNP Paribas in New York within the Loan & Portfolio Management Department, responsible for the securitization of loans granted by the bank. A graduate from EM Lyon Business School, he also holds a Master of Law in Banking and Financial Law from the Sorbonne University.