Are insurers neglecting customer service on digital channels?
UK insurers failed to answer 54% of routine questions successfully according to research commissioned by Eptica.
We invite you to download the 2019 Insurance Digital CX study, which includes full results, analysis, infographics, tips and recommendations.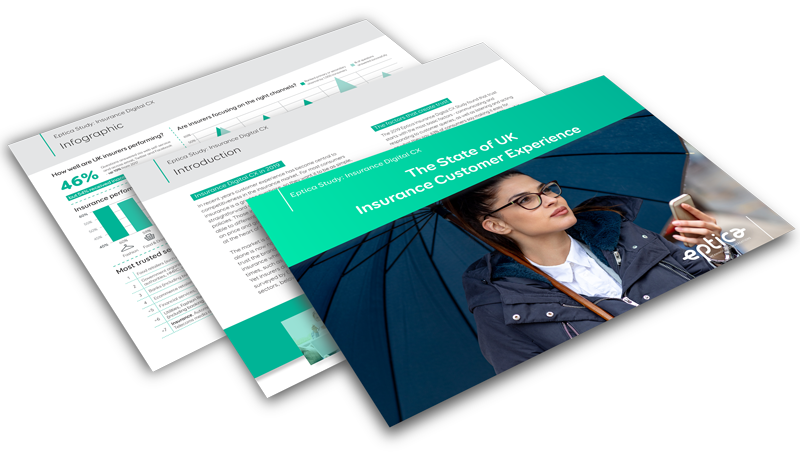 Download the latest Eptica Insurance Digital CX Study
Please take a few moments to fill in the fields below.