2019 in focus: our top 10 blog posts from the year
Published on:
January 09, 2020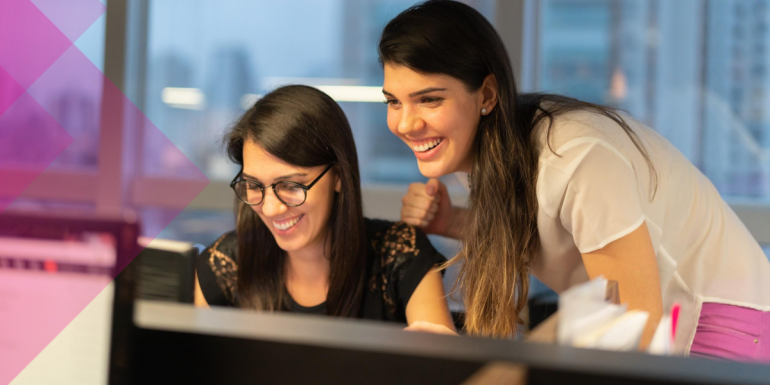 Having rung in not just another new year but also a new decade now is the perfect time to review how customer experience and Voice of the Customer evolved in 2019, what the key topics were, and how they are likely to develop in 2020. We've looked through all our posts from last year and have picked a top 10 to start off 2020.

1. Trust – the embodiment of customer experience, a guest post by Ian Golding, CCXP
As part of our commitment to sharing the best ideas from around the industry, we featured posts from a number of CX experts during the year. Ian Golding's guest post focused on the vital importance of trust in delivering effective customer experience.

2. Why Knowledge is power
We live in a knowledge-based economy, with customers demanding more detailed information from brands, across more channels than ever before. In this post, Steve Nattress explains how you can build an effective knowledge strategy to underpin CX success.

3. Four reasons why email is on the rise
Despite the growth of new channels, research from Forrester demonstrates that email is still central to how consumers communicate with brands. Our CTO Pascal Gauvrit outlines the four areas brands need to focus on if they are to manage rising email volumes.

4. Five tips for managing the increasing volume of customer queries
UK brands find themselves dealing with nearly half a billion incoming customer queries every month, according to our research. This post explains how you can successfully deal with these growing volumes, on multiple channels, to deliver CX excellence.

5. Why collaboration is key to customer service success
In a customer-centric world, meeting consumer expectations is part of everyone's role. This means breaking down departmental silos and working together - here are four ways that technology can underpin greater collaboration.

6. As customers become more demanding, can self-service really help?
Over 2019 we covered the increasing pressures on customer service teams, and this post features analysis from Gartner looking at the benefits that implementing self-service can bring, in terms of reducing customer contact, boosting satisfaction and reducing costs.

7. Five priorities for today's contact centres
The industry body CCMA celebrated its 25th birthday in 2019, making it the perfect time to review the rise of contact centres, both within organizations and in the public mind. This blog looks at how CX has evolved, and the priorities for brands looking forward into the new decade.

8. Avoid these Five CX Leadership Traps! Guest post by Jeannie Walters, CCXP
The second of our guest posts featured in our top 10 looks at the management side of CX. Despite ever-increasing investment, many CX programmes still don't deliver - guest author Jeannie Walters explains some of the common leadership pitfalls that prevent success.


9. How a CX Maturity Model can transform your experience
Remaining with the management side of customer experience, in this post our CMO Arnaud Dufournet outlines how adopting a CX Maturity Model can provide a map and compass to guide your programmes forward.

10. Improving the experience with actionable customer intelligence
Listening to customers, and acting on their feedback, is a vital part of continually improving the experience and building loyalty. This post looks at how two leading brands have embraced Voice of the Customer programmes to deliver a tangible return on their investment.

2020 promises to be an equally busy year when it comes to customer experience, so to avoid missing out on the insight in our blog I recommend signing up to be alerted as new posts are published! Also, now Eptica is part of the Enghouse Interactive Group, a leading global provider of contact centre software and service solutions, you might be interested in the Enghouse Interactive blog as well.
Categories:
Trends & Markets
You might also be interested in these posts: