4 lessons from the Forrester CX Index
Published on:
August 17, 2016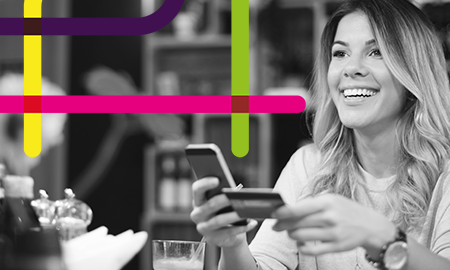 Forrester has just published its 2016 US Customer Experience Index, providing an update on the state of CX across multiple sectors. Based on consumer research into how customer experience strengthens loyalty, it shows both individual company scores and how the wider economy is performing.
Looking through the research, I can see four key trends for CX and customer service professionals to focus on:
1. Overall CX is improving
Since the last report in Q3 2015 18% of the 319 brands surveyed had improved their scores significantly. 9% (28 companies) had gained 5 points or more, showing significant progress. Those classed as Very Poor and Poor dropped from 27% to 23%, while the OK and Good categories each rose by 2%. This all demonstrates that the overall experience is improving, which is good news both for consumers, and for companies, as better customer service is shown to have a positive impact on revenues.
2. But performance is patchy
The overall trend may be positive, but many companies seem to be struggling to maintain their high standards. Ten brands that were previously ranked in the top 5% for CX saw their scores drop measurably, with four of them falling out of the top 5% completely. This demonstrates that customer service is a journey, not a destination – companies need to keep investing and innovating if they are to deliver what customers want and outperform their competitors.
Perhaps more worrying the number of brands rated as excellent remained static at just 1% (3 companies). Companies may be improving, but none seem to be joining the very top tier of brands when it comes to CX.
3. Legacy players struggle
The rise of digital has transformed all industries, and allowed new competitors to challenge even the biggest incumbents. These brands are often more agile, flexible and have put customer service at the center of their experience. This shows in their performance within the Index. Online only retailers, streaming video businesses and wireless service providers all beat their traditional competitors when it came to CX scores. For example, the lowest scoring streaming video provider still beat the highest scoring cable company, while digital retailers delivered 25% more positive emotional experiences than their traditional rivals. It is therefore time for incumbents to look at what they can do to transform their experience and learn from competitors if they want to thrive in a CX-driven world.
4. Consumer expectations continue to rise
One of the reasons for the drop in scores amongst top brands is that consumers are continually demanding more. What is seen as innovative today quickly becomes standard, with customers expecting even higher levels of service from brands going forward. To succeed in CX companies therefore need to focus on building emotional understanding and engagement with customers, using their behavior and feedback to create the experience that they require. Forrester also points out the benefits of anticipatory CX, going beyond emotional understanding to create positive momentum that carries through the whole experience, motivating customers across the journey.
For every brand, the Forrester CX Index provides some key insights into the major trends across the sector, showing not only the importance of customer experience but also how brands can improve their service in order to compete and succeed moving forward.
Categories:
Trends & Markets
You might also be interested in these posts: