6 factors driving contact center change
Published on:
October 26, 2016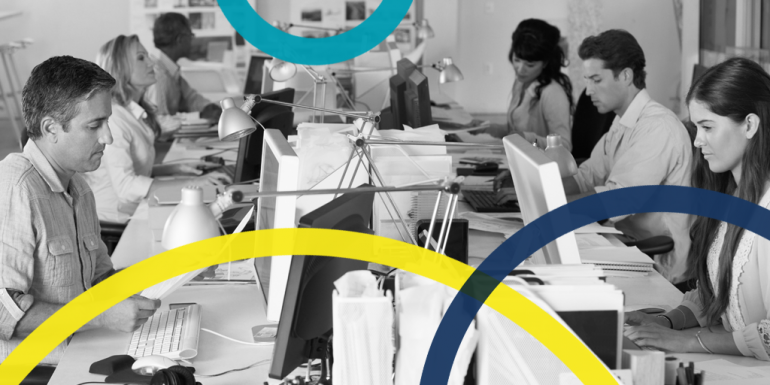 With customer service being at the top of the business agenda for organizations, what are the trends that are impacting contact centers? To find out, analyst ContactBabel surveyed 216 UK contact center managers and directors. The resulting UK Contact Centre Decision-Makers' Guide 2016 is a comprehensive study of all aspects of the contact center industry including performance, operations, technology and HR. Reading through the results, six key conclusions stand out:
1. The importance of empathy
According to over 80% of ContactBabel's survey sample the ability to empathize with customers is viewed as the most important trait of a good contact agent. While a rapport can be built relatively easily over the phone, empathy is particularly challenging to recreate on digital channels where agents are operating blind, without the tonal or physical clues available on analog channels. By analyzing digital enquires such as emails and tweets, linguistics technology can help agents to understand the emotional context of the digital communication. Rules can be applied to prioritize enquiries based on the tone of the language, route them to the most relevant agent or department and suggest relevant templated answers, helping agents to answer the queries quickly and effectively - with empathy.
2. The importance of customer satisfaction
Over a third of managers questioned by ContactBabel rate improving customer satisfaction as one of the keys to success, while 59% of respondents stated that they would most like agents to achieve higher customer satisfaction and feedback scores.
One of the simplest ways of improving customer satisfaction is getting queries resolved on first contact – in fact 69% of the survey sample believe customers want their issue solved straight away. Yet this is made more difficult because 41% say that their organizations have difficulty in following and understanding the customer journey across departments, with 33% struggling to follow it across channels.
Help agents answer queries first time by giving them the correct information at their fingertips, for example, by a giving them access to a comprehensive, centralized knowledgebase. This ensures consistency and speeds up response times whilst also reducing average call handling times and hold times.
3. The importance of productivity
Over a third of the survey sample also ranked increasing productivity as one of the keys to success, but the report suggests this aim may be held back by the infrastructure companies are using. For example, 36% of those polled said agents use more than four systems when dealing with a call and just 26% use two.
Improve productivity by empowering agents with the tools they need to do their job faster and more confidently. For example, they should not have to use a separate desktop system to send emails or login to individual social media platforms to respond to tweets or Facebook messages. Give them access to a knowledge base that provides template-based answers in order to increase the number of emails they can handle every hour – without impacting customer satisfaction.
Productivity and efficiency gains can also be realized by introducing using self-service to allow customers to easily find answers to questions themselves, deflecting potential calls or emails from coming into the contact center in the first place.
4. The Importance of multichannel
Call centers have now evolved to become contact centers that handle communications across a growing number of channels. The report states that around 60% of agents in large organizations handle only voice, with 10% handling text only (including email, web chat and social media). Smaller contact centers in particular are more likely to have staff handling multiple channels (which has a positive impact on staff retention).
If you are handling multiple channels, you need to back this up with joined up technology, including giving agents the ability to see customers' activity across channels as well as workflow and skills based routing to ensure queries are routed to appropriate people. For consistency, all channels should be supported by the same centralized knowledge base.
5. The importance of speed
Speed of response is vital when dealing with time-poor and the report suggests there have been some improvements in this area since last year. On social media 62% of respondents questioned by ContactBabel try to answer queries within the hour, with 31% stating that they probably take longer. For email those that answered the same working day remained steady at 59%, and those taking 1 – 5 days has further increased to 36%.
Speed may have improved, but it doesn't match customer expectations, according to consumer research undertaken by Eptica. On email 43% expect a response within 30 minutes and 57% within an hour. On Twitter 57% of consumers expect a response within 30 minutes and 71% expect a response within an hour – all considerably faster than the targets contact centers set themselves.
6. A lack of knowledge
Despite the importance of having a comprehensive knowledge base to help agents answer customer queries accurately and swiftly, the report reveals just 40% provide access to one within the contact center – 82% still expect staff to rely on paper manuals and other physical documents.
Not using a knowledge base is a basic shortcoming as they provide benefits in important areas such as faster query resolution, shorter hold times, greater agent productivity, more confident agents, reduced training requirements and increased accuracy. The same knowledge base can be used across all channels to support consistency as well as to underpin your self-service systems. For some real examples, check out how the implementation of Eptica's multichannel knowledge base delivered benefits to Domestic & General and NHS Business Services Authority.
In its latest report ContactBabel has laid out a comprehensive overview of the state of the contact center today. Improvements are being made in many areas but the industry is still facing many of the same challenges brought on by greater competition, an increasing number of channels, more demanding consumer expectations and the need to keep a tight rein on costs in an uncertain economy.
Categories:
Trends & Markets
You might also be interested in these posts: