Building a Customer Engagement Hub
Published on:
July 01, 2016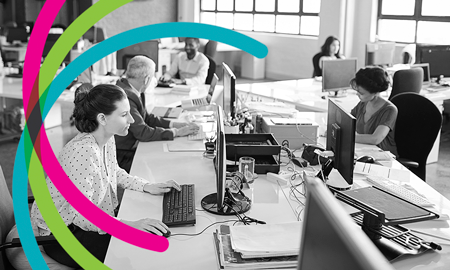 Delivering a seamless, high quality customer experience is extremely complex. It has to cover multiple channels, involve the whole company and also key partners, for example logistics companies for retailers, in a way that is invisible to the consumer, minimizing the amount of effort that they need to put into their purchase or interaction.
Over time it has become even harder as new channels have developed and customers have become more demanding in terms of what they require and the speed at which they want to receive answers and information. This trend is only going to accelerate as new technologies such as chatbots, the Internet of Things, artificial intelligence and even wearables all move to the mainstream.
Orchestrating this changing landscape requires a new approach. That's why many organizations are adopting Customer Engagement Hubs (CEHs), a cross-departmental system of systems that brings together different teams and skills to deliver a personalized, fast service to the customer.
This may seem like a daunting project to undertake, so at the recent Gartner Customer Strategies & Technologies Summit, analyst Olive Huang outlined a ten step approach to rolling out a CEH in your organization:
1. Identify parts of the journey that require improvement
To achieve tangible results, companies should focus on parts of the journey that require improvement and would benefit from a hub approach. Essentially, look for areas which are high value parts of the journey and span multiple departments, meaning that a joined-up approach can drive real change.
2. Set out business and technology requirements
Next, identify the business need behind fixing the problem. What should the solution deliver to the customer, internal users and the overall business? How does this impact the technology you need to deploy? What parts of the process can be automated or helped by cross-departmental workflows?
3. Identify an owner and budget
One of the potential challenges of a CEH project is that it crosses departmental boundaries (and budgets). Therefore, it is best to ensure that there is a clear owner of the project early on and where the budget will come from. Think about how will benefit specific groups within the organization and use this to calculate the metrics and business case to unlock funding.
4. Work together across departments
Which departments does the project involve and what skills do you need to ensure success? It is vital to break down silos and bring together the right people to deliver an improved experience. In some cases achieving this could be as simple as sitting staff from different departments in the same room or area of your building, making it easy for them to communicate and share knowledge with each other.
5. Create an inventory of your technology
As a new concept, Customer Engagement Hubs require a mixture of different types of technology – there is no single off the shelf solution that covers every need. Before investing in new solutions look around your business to see what is already in use, and whether it can be used as part of your project.
6. Look at technology standardization
Different departments or areas of the business may well be using different systems within their silos that overlap or replicate each other. Create the building blocks for your CEH projects by identifying which are best for your needs and standardizing on them across the enterprise. As well as helping collaboration, this increases efficiency as you will have fewer systems to support.
7. Develop an integration strategy
Bringing different systems together requires integration. Look for solutions that have open APIs to make integration simpler, along with workflow that can run across multiple channels and departments.
8. Combine project and operational approaches
As with every large project organizations need to put in place a plan, budget, deliverables and team. However, you also need to continually adapt and enhance the solution you create, so combine this with an operational approach that brings together teams from different departments to run and improve your project now and in the future.
9. Plan for change
As it involves multiple departments and key parts of the journey, your CEH project is a major undertaking and should have a large impact on your business and how it operates. Ensure that you have the right change management processes in place to communicate what it means to your teams and keep them (and executive sponsors) up to speed on progress.
10. Measure the result
Set metrics at the beginning of the project so that you can see what success looks like. Once it is live measure the internal impact such as increased sales or reduced costs. Don't forget to also see how it influences the overall experience, by asking customers whether they see improvements and measuring how it affects factors such as satisfaction and loyalty.
In an ever-more complex world, Customer Engagement Hubs allow organizations to adopt a holistic, cross-departmental approach to customer experience. They can appear equally complex to implement, but by following the steps that Gartner outlines above you have the best chance of achieving success and thus benefiting both customers and your bottom line.
Video – see how Eptica's solutions can be made available across the entire enterprise, not just in the contact center, breaking down silos and help make customer service everyone's responsibility.
Categories:
Trends & Markets
You might also be interested in these posts: