Is customer service investment actually delivering?
Published on:
July 27, 2016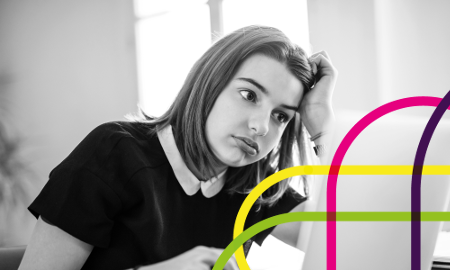 Despite the rising importance of customer service on both sides of the Atlantic, the UK is widely seen as lagging the United States when it comes to the experience that companies deliver.
This is backed up by damning new consumer research commissioned by fixed-fee UK estate agent YOPA. It found that:
80% of Britons are frequently enraged by poor customer service
Agents trying to sell to them was the most annoying facet of customer service, cited by 56% of consumers
Other complaints centre around long wait times/complex telephone menus and having to repeat themselves to multiple agents
25% of consumers think that overall UK customer service is under par, with particular issues when trying to talk to telecoms, energy companies, banks and building societies
In physical stores, being ignored by sales assistants is the number one consumer complaint
Existing customers believe that they get a worse service than new customers
An increasing number say they are switching after poor experiences

The YOPA report calls for a complete overhaul of British customer service, putting the consumer at the heart of the process, rather than treating them as an afterthought. What it also highlights is the impact of poor customer service – it backs up Eptica research that found that 82% of consumers often or always switched supplier if they failed to receive a satisfactory experience.
Making conversations count
Despite what many consumers may believe, poor service is not normally deliberate. Many companies have invested heavily in customer service, but are still being swamped by a combination of increased volume of incoming queries and the higher standards that customers now demand. Agents are hamstrung by systems that fail to give them sufficient information to respond quickly to consumers, or enough context and understanding to have meaningful conversations with them. Dealing with customer service is now part of every consumer's daily lives, and a poor experience can ruin someone's day and the overall relationship with a brand.
Therefore, it is vital that companies take a step back and look at service through the eyes of their customers. How smooth is the process? What annoys people? What can be changed to make the process seamless and pain-free? Learn from the questions that customers are asking and use that to drive improvement – and also listen to what agents are saying. What makes their jobs more difficult, and consequently enrages customers? Given the cost of recruiting new customers, it is vital that businesses retain their existing ones, particularly at a time of increased competition in every market.
A good example of the benefits of overhauling customer service is budget airline Ryanair. Previously it seemed to almost pride itself on customer service that deliberately annoyed travellers, but changed tack after multiple profit warnings in 2013. The result? Profits rose by more than a third, to over €2 billion in 2015.
Whatever the industry, consumers demand the highest standards of customer service – as the YOPA research shows, fail to provide what they are looking for and they'll have no qualms about heading to your rivals.
Categories:
Trends & Markets
You might also be interested in these posts: