The impact of worsening UK customer satisfaction
Published on:
February 05, 2020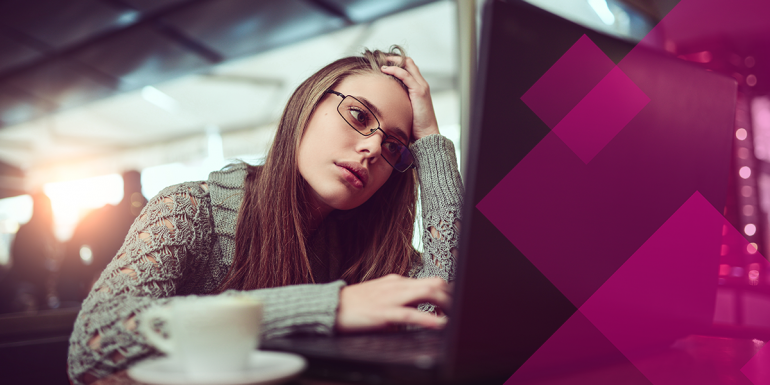 Customer satisfaction in the UK is getting worse – impacting loyalty and profitability at some of the country's biggest brands. That's the latest finding of the Institute of Customer Service's UK Customer Satisfaction Index (UKCSI), which has provided a key measure for customer service over the last decade.
The January 2020 edition shows that satisfaction is at its lowest level since July 2015, the fifth consecutive fall in the twice-yearly index. This is the longest period of decline in the report's history, with even the top five brands surveyed seeing a drop in performance. The scores of 28% of organisations fell by over two points, with less than 10% rising by the same amount.
As the ICS points out, this has a key impact on businesses, in three areas:
Brands that have a higher than average UKCSI score outperform their rivals that score below average on metrics such as revenue per employee (by 114%) and gross margin (by 4.9%).
Over a quarter (25.9%) of customers are willing to pay more for excellent service, showing the importance of the experience to their relationship with brands.
Customers want channel choice. Those that were able to use their preferred channel had a satisfaction level of 78.5, which dropped to 61.5 for those who were forced to use other channels.

The building blocks of excellent service
Based on ten years of research, the ICS has been able to identify five key foundations where leaders excel in creating satisfied customers.
1. Experience
Providing a consistently high-quality experience to customers, across every interaction they have with a brand, through every channel is vital. This is very much the frontline of the relationship between a consumer and a brand. Success relies on having well-resourced operations with motivated agents, supported by technology and a complete range of channels to match consumer needs. Responses need to be fast, consistent and accurate, solving customer queries, regardless of how they are asked.

2. Complaints handling
Things go wrong in even the best organisations but it's how they are dealt with that sets a brand apart. How quickly are complaints resolved? Is there a clear process that commits the company to sort a problem out? Do agents have the freedom to solve or escalate issues to ensure customers are satisfied?
3. Customer ethos
Customer satisfaction is the responsibility of everyone within the organisation. That means there needs to be a clear culture that puts the customer first, from senior management down and across the business. This has to be genuine – consumers do notice when brands simply pay lip service to customer-centricity and are quick to share their disappointment with family, friends and via social media.

4. Emotional connection
Consumers increasingly want to move beyond a transactional to a deeper relationship with a brand. Do they trust the organisation to deliver what they are looking for, beyond a simple product or service? They want to engage with a brand that matches their views and aspirations so it is no surprise that some of the top scorers in this category are the likes of John Lewis and First Direct who focus on building trust and reassurance.
5. Ethics
As part of being more engaged, consumers demand more when it comes to the behaviour of the companies they deal with. Do they have a reputation for openness and honesty? Are they transparent in their operations? This covers everything from positions on key topics such as their environmental credentials, their use of customer data and how they treat their staff. Some brands that excel in other dimensions receive lower scores for ethics, for example, while Amazon is in the top five for overall satisfaction, its ethics rating lags behind its peers.

What's particularly interesting is that over the course of the last year, the last three of these dimensions saw the biggest falls in average scores. This shows that consumers are essentially demanding more when it comes from brands – they want to be valued, they want to feel emotionally connected and they want to deal with ethical organisations. As we move into the second decade of the UKCSI, brands should strive to meet the increasingly complex needs and preferences of their customers, if they are to build loyalty and satisfaction for the long term.
The findings of the UKCSI will be amongst the topics discussed at the Institute of Customer Service's annual conference Reflect, Refocus, Reignite on 3 March 2020 in London. Eptica will be joining parent company Enghouse Interactive as an exhibitor at the event - we hope to see you there!
Categories:
News, Trends & Markets
You might also be interested in these posts: