What do consumers want from brands today?
Published on:
August 26, 2016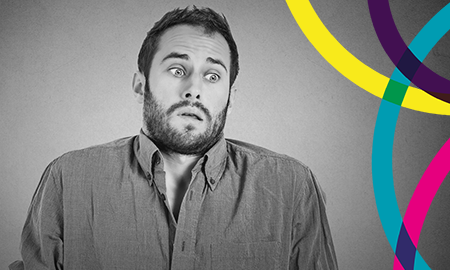 Companies understand that meeting customer needs is central to business success. But it can be more difficult to find out what consumers value most when it comes to the overall experience – and what drives them to switch to rivals.
New research from the Institute of Customer Service (ICS) therefore provides some vital insight. It asked 2,000 consumers about their concerns when it came to service – and what they want when interacting with companies. The study follows the publication of the latest ICS UK Customer Satisfaction Index (UKCSI), the organization's six monthly study based on data from over 42,500 individual customer experiences with 200 brands in 13 sectors.
The key issues raised are:
A lack of employees offering immediate help (cited by 56% of respondents)
Disinterested staff (51%)
Poor complaint handling (35%)
Unhelpful attitudes (36%)
Slow responses to their queries – 46% expect a response within 24 hours to emails, and 33% want an answer to social media questions within the same timeframe.
The financial impact
All of these issues erode loyalty and lead consumers to take their business elsewhere – 43% of respondents say they purposely switch supplier if they receive inadequate service. Given that 1 in 6 said they experience poor service at least once a week, this is a potentially huge churn rate that is costing businesses in terms of revenues and profits.
On the flipside, customers are prioritizing service over price. In the UKCSI 31.6% of those between 35-44 and 32.1% of the 25-34 year age group say they are willing to pay more for a high level of customer service. Get service right and you will therefore retain customers as well as being able to increase margins.
What is good service?
On the face of it, British consumers have simple expectations when they deal with brands. According to the research, the three attributes they value most are:
A courteous and helpful attitude (18%)
Providing the right information first time (17%)
Professionalism (16%)
Similarly, the UKCSI analyzed the four attributes of high performing organizations when it came to customer service. They scored higher on these four key metrics:
Staff doing what they say they will do
Staff attitude
Staff understanding an issue
Successful outcomes to a complaint
All of these may seem straightforward to achieve, but in practice delivering them consistently can be difficult. The volume of interactions is ever-increasing, across more and more channels, without a similar growth in customer service resources. It can be hard to understand what customers are asking for, particularly on digital channels where there is little context to their query. Finally, agents may have to operate in silos, without access to all the systems and information they need to successfully solve a problem.
Given the importance of customer service to the bottom line organizations therefore need to go back to basics and look at how they can ensure that every conversation they have with consumers is straightforward, seamless and delivers the right results. As the ICS research shows, failure to provide the right levels of service will quickly impact loyalty, revenues and brand reputation.
Categories:
Trends & Markets
You might also be interested in these posts: