What do millennials expect from customer service?
Published on:
July 20, 2016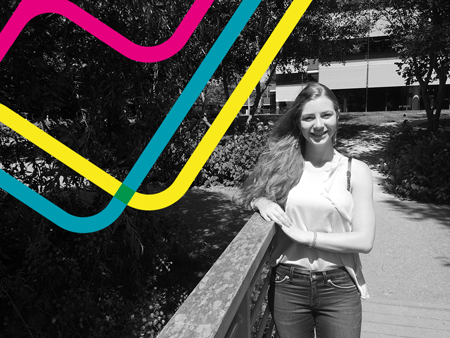 We hear a lot about the impact of millennials on customer service, and how they are driving change in customer service. We asked guest author and millennial Chloe Hacquard for her perspective.
Millennials expect five things as standard from customer service:
1. Being on social media and responding as fast as possible
If there is an issue, the company concerned is already in a bad position. And, if at the same time, it doesn't respond quickly, that's a second issue for millennial consumers. Two strikes. Answers have to be fast, which is why millennials mostly use social media to complain. This is because we believe that the answer will be quicker than if we send an email to an overflowing company mailbox. Also, by posting problems on social media, millennials know how things can escalate for a brand if it doesn't answer quickly. Users will retweet and share, and it can rapidly go viral. Moreover, if a brand doesn't respond swiftly, or worse doesn't answer at all, it hits the company's reputation. If there is no answer received within 30 minutes, you're out.

2. Being omnichannel
When millennials do have an issue, they don't want to have to put their lives on pause, being stuck at home on the phone, trying to make contact but forced to listen to horrible hold music. They want to be able to stop using one device or channel and switch to another without having to repeat themselves. Your customer service platform has to be user-friendly, and provide a good experience. Making sure that your website is built with responsive design is a must. It has to be easy and fast to navigate, whatever the device. If brands are consistently accessible across all channels, then millennials will valued as they can select their channel of choice to make contact.

3. Giving the ability for self-service
As they have all had bad experiences waiting for an answer on the phone or other devices, millennials are happy to solve their own problems where possible. If a company provides information on frequent issues or posts YouTube tutorials on how to use its products then millennials will be impressed, as it allows them to fix a problem much faster. They also like to be able to do it themselves - most millennials prefer this to talking to a human. Therefore, companies should have self-service systems where they can ask questions, along with a forum where other customers can also respond. Bear in mind that when in a shop, many millennials would rather check their smartphone to get more information about a product rather than talk to a salesperson.

4. Show empathy and compensate them
Millennials want to feel that they are talking to a real person who understands their problem, and will do their best to make them happy again. They like it if they have the name of the person they are talking to and if possible, the face. The more transparent a brand is, the better. Compensation for mistakes is appreciated - if a company doesn't do provide any recompense or just says "we understand why you are angry but it's all that we can do," then the millennial won't come back or recommend the brand.

5. Being accessible on mobile
When they have a problem, millennials want it to be resolved very fast. They don't want to have to switch on their computer to get an answer. If issues can be resolved on a smartphone, that's the best option. If there is the ability to message the company, that's amazing. Focusing on mobile is therefore a must. Millennials don't like to call and more than 80% of them have their mobile next to them during the whole day. Think mobile-first – start by making sure that the loading time of your website or app is less than 3 seconds or they will give up.
In conclusion, millennials have high expectations and like to save time, but are also curious and eager to learn. Given that they now make up the biggest proportion of the population in many countries, it is vital that brands deliver the service they want, if they want to tap into their spending power.
Categories:
Trends & Markets
You might also be interested in these posts: