3 reasons why multichannel customer service is important to NHS BSA
Published on:
October 06, 2017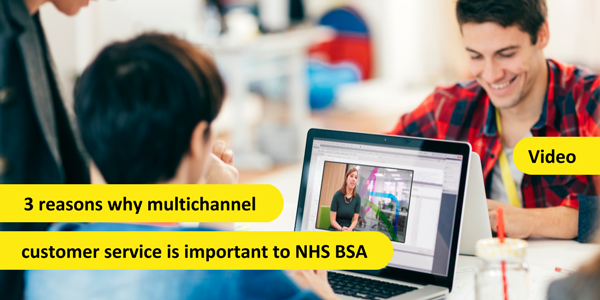 NHS Business Services Authority provides a range of critical central services to NHS organisations, NHS contractors, patients and the public. Delivering the highest levels of service efficiently is at the heart of its strategy.
Watch this video with Anna Dobson, NHS BSA Service Delivery Manager - Contact Centre Services, to find out how Eptica is helping NHS BSA achieve its digital goals, deliver value for money and meet customer expectations…
Request a demo | Click here for more case studies...
You might also be interested in these posts: