How satisfied are consumers with the APAC hospitality sector?
Published on:
December 21, 2015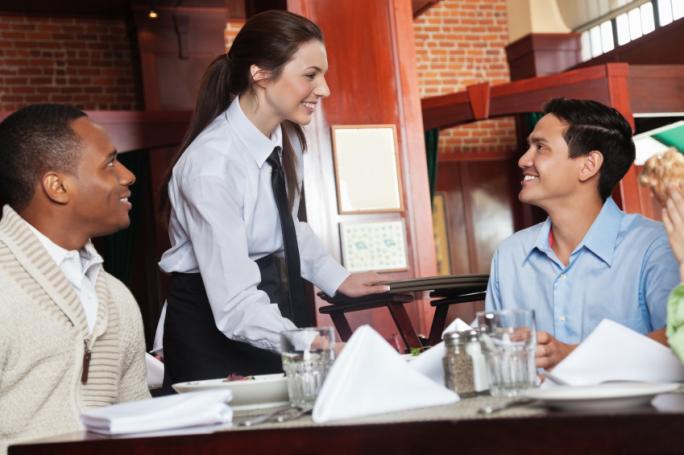 Customer satisfaction is key to success in every industry across Asia Pacific, but in few places is it as visible as the hospitality sector. The service a consumer receives contributes a large part of the experience in a restaurant, hotel or attraction – meaning it can make the difference between a satisfied customer and one that will never return. Additionally, in the age of social media and review sites such as TripAdvisor, any issues will be quickly broadcast to the entire world, impacting future visits and potentially leading to damage to brand reputation.
The good news is that recent research by the Singapore Management University's Institute of Service Excellence (ISES) shows a positive picture of improving service across the country's tourism/food and beverage sectors. The three month study, which involved face-to-face interviews with over 10,000 consumers, found that customers have grown more satisfied with restaurants and cafes over the last 12 months, although hotels, attractions and travel agencies remained largely flat:
The food and beverage sector improved from 65.8 out of 100 in 2014, to 67.1 in 2015, driven by better scores at chains such as Starbucks.
The tourism sector moved up slightly from 69.1 to 69.4 out of 100. However, this masked discrepancies – hotels scored higher, but attractions (such as theme parks) declined.
The need for continuous improvement
One thing that even the most successful APAC companies understand is that consumers are continually becoming more demanding. This means they need to be continually innovating and improving how they operate in order to win and retain their business. Based on Eptica's experience here are four areas to focus on:
1. Consistency
Customers expect the same high level of service, whichever branch of your company they visit, or whichever channel they use to make contact. Ensuring this is consistent requires two things – extensive staff training so they know how to react to customers, and making knowledge available to answer queries, whenever and wherever they are asked.
2. Quick, comprehensive responses
Particularly in fast moving industries such as hospitality, customers don't want to have to wait to have their issue sorted out. Therefore ensure that you empower your staff to deliver a fast response to queries that solves any problems before the consumer leaves the shop, restaurant, hotel or attraction. This has an added bonus – being seen to sort out a problem reassures other customers that you value their business and would be equally quick at dealing with any issues that they have.

3. Empathy
Across every sector, feeling that a company doesn't understand you or care about your concerns is the number one issue that consumers have with brands. In industries with a great deal of human interaction, such as hospitality, the need to engage with customers is particularly crucial. The best meal in the world can be marred by a surly or unhelpful waiter or waitress, for example – and it is human nature to remember the negative in an experience. So ensure that staff are able to think like a customer, so that they build empathy with consumers and their needs. For online channels use technology such as linguistics to make it easier to understand incoming emails, social media messages and chat sessions, so that your agents can provide a quick, personalized and accurate response.
4. Benchmarking
Continually measure your performance against your competitors and learn from them by visiting their premises and researching what appeals to customers. But don't just focus on immediate rivals – look at other industries and geographical regions to help improve your customer experience. This will help you to innovate and ensure that you continue to meet – and exceed – customer expectations.
Customers of companies operating in the hospitality industry expect high levels of service – and the good news is that, in Singapore at least, brands are delivering a strong experience. However with customers becoming ever-more demanding, there is no time for companies to rest on their laurels – they must continue to invest in improving the customer experience if consumers are to remain satisfied going forward.
Categories:
Customer Engagement, Customer Experience, Customer Service, Knowledge Management, Linguistics, Marketing, Multichannel Customer Service, Retail, Social Media
You might also be interested in these posts: