4 ways customer service can make Mother's Day special
Published on:
March 28, 2014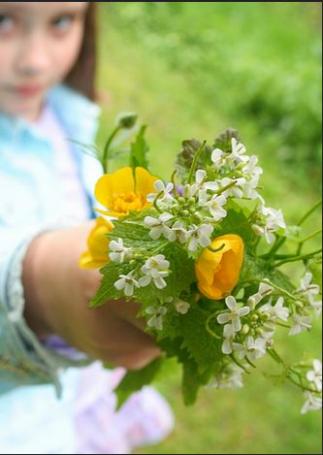 Over the years the importance of celebrating Mother's Day has grown, and it is now one of the busiest periods for sending flowers outside Valentine's Day. Britons spend an average of £12 each on gifts for their mothers, although research shows that this rises to £53 in Liverpool.
However, there is one major difference with other celebrations such as Christmas. Mother's Day is obviously on a Sunday. This means that, for one day a year, most florists and other retailers have to change their delivery strategies to operate outside their normal opening hours.
The pressure is definitely on to get it right. Particularly for those that can't actually visit their mother in person, it is vital that flowers and gifts arrive on the specified day, are exactly what was ordered and aren't damaged or substandard. Failure isn't an option if companies want to retain business for next year and avoid complaints being broadcast through social media.
So, what can retailers and their delivery partners do to make sure it is Happy Mother's Day for all their customers?
1 Plan ahead
Mother's Day isn't a new phenomenon, so look at your performance in previous years in order to fine tune processes and ensure that the right resources are in place across the business. Track sales in the run up to the day itself and make sure you have sufficient capacity to cope with peaks in demand.
2 Man all your channels
While many businesses operate seven day a week contact centres, others don't. Once a year this needs to change, so that any queries can be dealt with swiftly by staff via phone, email or social media. This goes for all parts of the supply chain – logistic companies need to have representatives on hand to provide information in case deliveries are delayed or go astray.
3 Make information easily available
Ensure that it is simple for customers to track their order via the web and use web self-service to enable them to answer common questions. Look at sending confirmation emails or texts when the delivery has been successfully made. This reassures anxious senders that their present has arrived.
4 Every Mother is special
Obviously, major retailers are dealing with thousands of orders but each one is precious to the person planning something special. Therefore, train staff to empathise with callers and empower them to go the extra mile to sort out any problems that might occur.
Mother's Day is not just a test for those looking to spoil their mums, but is a customer service challenge for retailers, florists and logistics companies. Get it right and you'll be responsible for putting a smile on the faces of mothers up and down the country – fail and you'll be trending on Twitter before you know it.
Categories:
Contact Center, Customer Engagement, Customer Experience, Customer Service, E-commerce, Multichannel Customer Service, Retail, Self-service
You might also be interested in these posts: