Advanced linguistic technology and Eptica Enterprise Suite 9.0
Published on:
November 20, 2013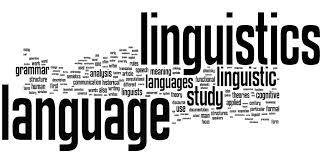 An ever-increasing amount of customer contact is coming through digital channels such as email, social media and the web. Companies need to understand these queries and respond quickly and accurately if they are to win and retain customers. However an estimated 80% of this contact is unstructured (not organised in a pre-defined format), making it difficult and time consuming to analyse and act upon.
This means that businesses face a double problem – with customers upset that they don't get a good experience and inefficient customer service operations that push up costs. At Eptica we believe that linguistics, the scientific study of language, can help transform customer service and overcome these challenges across all channels. That's why linguistics is central to Eptica Enterprise Suite 9.0, our newly launched, advanced customer service software. It uses linguistic search, automatic language detection and context-based sentiment analysis to enable businesses to harness the power of linguistics to achieve operational excellence, increase satisfaction and gain a closer understanding of customers.
All incoming digital interactions, including online questions, emails and social media messages are analysed automatically, understanding the meaning, tone and context of queries and providing fast, accurate responses to customers. This increases First Contact Resolution rates, reduces Average Handling Time and provides a deep insight into the mind of the customer.
And the advantages of linguistics don't end with customer service. Marketing departments gain a true insight into the Voice of the Customer as Eptica Enterprise Suite 9.0 studies the words and phrases used by customers, both individually and at an aggregate level. This delivers a 360 degree view across the customer journey that is vital to ensuring companies best meet consumer needs.
Additionally, by analysing millions of unstructured customer service interactions, linguistics-based customer service software is able to feed into company-wide Big Data initiatives, providing customer intelligence that enables more targeted and effective marketing campaigns as well as predictive analytics of future behaviour.
Using linguistics improves the customer experience and deepens understanding of your customers, while increasing efficiency and helping provide customers with faster, more accurate responses. At a time of escalating customer demands, Eptica Enterprise Suite 9.0 harnesses the power of linguistics to deliver major advantages to businesses.You can read the full press release on Eptica Enterprise Suite 9.0 and its advanced features here.
Categories:
Contact Center, Customer Experience, Customer Service, Marketing, Multichannel Customer Service, Self-service
You might also be interested in these posts: