Advancing linguistics for an improved customer experience
Published on:
January 21, 2015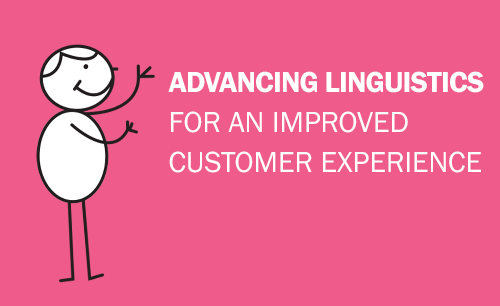 As we've discussed in previous Eptica blog posts, companies need to be constantly innovating to meet the changing needs of consumers. Advanced technology, such as systems built on linguistics, which enable organisations to better understand the content and tone of digital interactions such as email, tweets and web chats, are therefore central to delivering a better experience and consequently winning and retaining customers.
At Eptica we've already put linguistics at the heart of our software, benefiting from the technology acquired when we bought linguistic pioneer Lingway in 2012. Our capabilities are supported by an experienced in-house team of linguists, ensuring the technology continues to develop and evolve as language changes now and in the future.
Extending this, and as part of our commitment to producing the next generation of customer experience solutions, we are also managing the ODISAE project. The object of ODISAE (Optimizing Digital Interaction with a Social and Automated Environment) is to enhance customer experience systems with innovative semantic features. In particular it aims to develop new ways of quickly analysing digital conversations between customers and contact centre agents, such as on email, social media or web chat, in order to help agents deliver better, faster and more informed service.
Officially launched in July 2014, ODISAE was chosen from 134 applications to receive research and development funding from the French government through Bpifrance and the Ile de France Région.
It will run for two years and as well as Eptica, the project brings together five industry and academic partners: Jamespot for corporate social networks, Kwaga for the management of contact records, Cantoche for conversational avatars, LINA, part of the University of Nantes for its contribution to content analysis, APROGED for its expertise in industrial assessments. It also brings together three testing partners: Insee Contact, Toky Woky and Comité Départemental du Tourisme de l'Aube.
While the project is just beginning it is already demonstrating how new approaches can help build a stronger, more personal relationship between companies and their customers. We expect to see the fruits of our collaboration make their way into future versions of our customer interaction management platform. As ODISAE develops, we'll be sharing updates on its progress and how it can benefit our customers and consumers alike.
Categories:
Contact Center, Customer Engagement, Customer Experience, Customer Service, Linguistics, Multichannel Customer Service
You might also be interested in these posts: