Ageas Insurance Services shows how to transform customer service
Published on:
November 29, 2011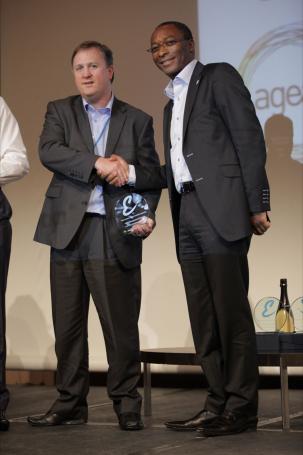 Delivering excellent customer service is a central part of business today, whatever industry you are in. While sectors such as retail may be very visible when it comes to customer service initiatives, improving service can deliver huge benefits in other, more traditional, sectors such as insurance.
The perfect example of this is Ageas Insurance Solutions (AIS), one of the UK's leading personal lines insurance brokers. Its eStream project, built on Eptica technology, has integrated web, email, telephone, fax, letter and SMS customer contacts into a single platform, delivering faster, more efficient customer service across all channels.
Customer contact is managed through a central workflow that digitises paper-based correspondence and uses Eptica's meaning-based processing technology to analyse enquiries and automatically route them to the right personnel. It includes self-service capabilities that allow both customers and contact centre agents to ask questions in everyday language to receive fast, relevant answers, meaning that now just 1.7% of customers then go on to submit email enquiries.
eStream has transformed AIS's customer service - driving an improved First Contact Resolution rate of 95.8%, a 50% reduction in customer handling time and a 23% reduction in inbound calls.
What's heartening to see is the industry recognition that eStream has gained. AIS and Eptica recently won the Best Technology Partnership category at the prestigious Customer Contact Association (CCA) Excellence Awards, marking a hat trick of successes for eStream. It won in two categories at the prestigious Financial Sector Technology Awards back in March and in October was named as Best Multichannel Project in the 2011 Eptica Customer Service Innovation Awards. Congratulations again to the AIS team.
All of this demonstrates that no matter what business you are in, customer service is both a key differentiator in a competitive market and can also reduce costs. To read more about how AIS has transformed itself with eStream click here to download a full case study.
Categories:
Contact Center, Customer Service, Email Management, Finance, Multichannel Customer Service, Self-service
You might also be interested in these posts: