Are customer service agents too rude?
Published on:
January 25, 2012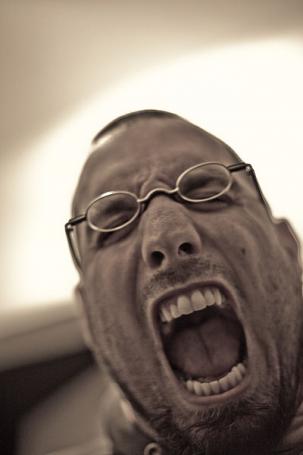 Despite the increased focus on customer service, it is actually getting worse in the UK. That's the depressing headline of a new survey, which found that two thirds (66%) of UK homeowners think customer service has either stayed the same or deteriorated over the last three years. 1,400 people were surveyed, with only 25% seeing an improvement in standards.
According to the YouGov survey carried out for Cognito the most common reason for poor service was impolite or unfriendly staff, a factor cited by nearly half (49%) of respondents. And while there was an improvement over Christmas with 44% rating customer service as good, the issue of impolite staff still remained a key service bugbear.
With findings such as these it is easy to blame customer service agents for simply being rude or unhelpful. However there are a number of factors, such as lack of training, access to information and time pressures that affect how agents perform that need to be taken into account.
From our experience at Eptica here are five areas where companies can help reduce the pressure on customer service agents and consequently improve results:
1) Introduce self-service
Many contact centres simply cannot cope with the volume of calls they receive. This means that agents have to rush through calls ready to answer the next one. Make it simple for customers to find answers to basic questions online or through Facebook using self-service systems to deflect calls and allow agents to focus on answering more complex queries.
2) Centralise knowledge
To provide a consistent, high quality service, you want all your agents to be delivering the same information to customers. So look at implementing a centralised system that manages the knowledge within your contact centre and makes it easy for agents to access information from their computers. This delivers improved first call resolution as agents have the facts at their fingertips rather than having to pass callers onto other departments.
3) Increase training
In tough economic times it is easy to trim training budgets. In fact, successful companies actually increase the focus on training to ensure that all agents are able to act as brand ambassadors, not just when it comes to providing answers, but in terms of style and general helpfulness over the phone.
4) Focus on the right metrics
Contact centres produce a huge number of reports and metrics, from average length of call to waiting time. While these can be important, companies need to focus on the right metrics that accurately reflect the customer experience they are aiming to provide. So look at independent research to find how customers view your service and overall brand, rather than simply measuring how many calls each agent handles per hour.
5) Empower your agents
For many brands the main customer experience touchpoint is your contact centre. So make sure you truly value and invest in your customer service and the agents that provide it. They have a unique position, talking to customers every day, so give them the opportunity to provide their feedback into both the information they deliver and the systems behind the contact centre – this not only improves the process but generates ownership and enthusiasm amongst the entire customer service workforce.
No one wants to receive impolite or unfriendly customer service, but to be fair, most agents don't want to provide poor service either. Time to reduce the pressure on your agents and give them the tools and training to deliver the improved standards that your customers are demanding.
Categories:
Contact Center, Customer Service, Multichannel Customer Service, Self-service
You might also be interested in these posts: