Ash Cloud customer service – Mark 2
Published on:
May 23, 2011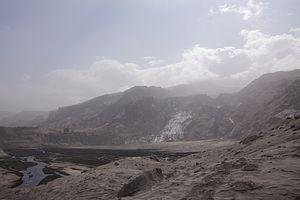 It has been a year since a cloud of volcanic ash from the Eyjafjallajokull volcano in Iceland spread across Europe, causing unprecedented disruption to flights. The bad news is that a new cloud, this time from the Grimsvotn volcano, is heading to the UK as we speak.
The worry for both passengers and the aviation industry is that last year's widespread disruption could be repeated. In 2010 more than 75% of European airspace was closed for a week, affecting more than 90,000 flights and 10 million passengers.
At the time a key criticism of airlines from the 100,000 stranded Britons was a lack of information, whether on the web, social media, in airports or when calling or emailing the contact centre. However some airlines and organisations coped better than others, with the likes of Eurocontrol, British Airways and KLM using social media to keep passengers updated as the crisis unfolded.
Learning from 2010's lessons here are five top tips from Eptica that the travel industry should follow:
Keep your customer service channels constantly updated (and consistent). In a fast-moving situation out of date or variable content is worse than useless.
Set aside specific, easily accessible areas of your website or Facebook pages with the latest information. Don't bury this content but put it on your front page.
Use social media to spread updates via Twitter, Facebook and specific online groups to reassure customers as the situation develops.
Automate as much as you can. Many people will be asking the same questions – put in place self-service systems that provide answers on your website and Facebook, freeing up staff to deal with more complicated queries.
Have the right resources in place. Ensure you have enough staff on hand, armed with consistent answers from the same knowledgebase to respond across all channels for the entire crisis.
While everyone hopes that Ash Cloud Mark 2 doesn't have the impact of 2010, the travel industry needs to be ready to reassure and update passengers whatever happens.
Related articles
Categories:
Contact Center, Customer Service, Email Management, Multichannel Customer Service, TravelSelf-service
You might also be interested in these posts: