Avoiding abandoned shopping carts
Published on:
April 04, 2012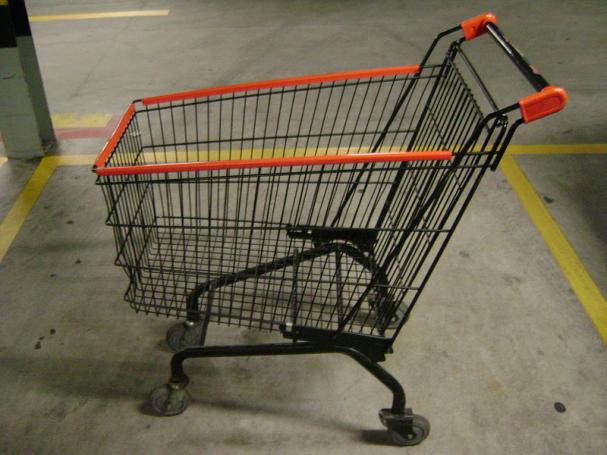 Online retail is becoming ever more competitive, meaning that for retailers the experience and service they provide for their customers is crucial to winning and retaining business.
So new research from Experian should act as a wake-up call to ecommerce companies. It found that an estimated £1.02bn of online shopping transactions were abandoned by UK consumers in 2011, with 20% giving up on their purchase altogether and not even going to another site.
In all 44% of UK shoppers said they'd abandoned at least one online shopping transaction in the last year. The Experian study cited complex identity verification issues as a major factor in customers leaving the purchase process. Similar research by eConsultancy pointed to high delivery charges and technical problems as leading to consumers abandoning transactions.
Delivering the right customer experience is critical to avoiding customers leaving during the checkout process – and from Eptica's experience with major online retailers across Europe there are five areas where customer service can help:
1 Pinpoint customer issues with website self-service analytics
By using Web Self-service systems you enable customers to ask questions, in their own words, without having to leave the site to email or call customer service teams. As well as helping answer queries, self-service is a fantastic way of understanding your customers, by looking at both the questions they ask – and where in the sales process they ask them. By analysing customer questions you can pinpoint issues (such as missing information or poor site design) and take action to solve them. Integrate data from your Web Self-service system with wider analytics to provide a comprehensive view of what you need to do to your site and processes to retain customers.
2 Clear information
Customers want to be able to get fast answers to their questions wherever they are on the site – they certainly don't want to go all the way through the checkout process before finding out what delivery charges will be. Make help buttons prominent and easy to find to speed up access to information via Web Self-service across the customer journey.
3 Speak their language
Customers don't speak industry jargon – so make sure your Web Self-service solutions understand plain English and have the intelligence to automatically provide the right answer. Survey your customer demographic to find out how they refer to your products and make sure you're speaking their language.
4 Use chat
People can get stuck within the check-out process and interactive chat sessions are a great way of providing personalised help to answer their queries and close the sale. Whether triggered by a customer remaining on a key page for a certain amount of time or by analysing the questions they are asking through Web Self-service, chatting with a real person can make the difference between an abandoned transaction and a successful purchase.
5 Have an escalation process
Hiding contact details for customer service teams is a major bugbear amongst customers, with 33.3% of those surveyed by eConsultancy saying it deterred them from completing a purchase. So make it easy for customers to escalate their query via email or phone from the website if they don't find an answer online – and then make sure it gets a prompt response to solve their issue.
Categories:
Customer Service, Retail, Self-service
You might also be interested in these posts: