Avoiding online abandoned shopping trolleys
Published on:
March 12, 2013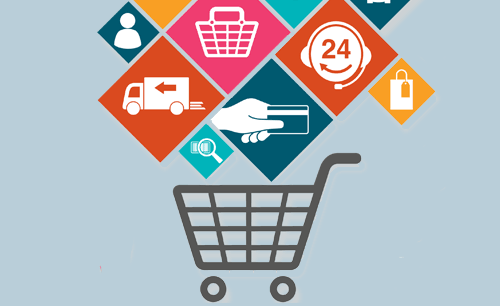 Whether through advertising, search engine optimisation or simply building brand recognition companies invest significant resources in driving traffic to their websites. Then the customer journey begins in earnest, as organisations aim to move website visitors from browsers to buyers. Whatever you are selling, from books to insurance, it is vital that customers are guided through the process and provided with all the information they need to complete a transaction.
But in many cases, the customer journey seems to be ending in an abandoned shopping trolley. Web researchers Baymard Institute found that, on average, consumers walk out on 67% of online shopping carts, equating to billions in lost sales. So why are consumers abandoning their transactions? Reasons given in an infographic from KISSMetrics include:
Shipping and handling costs too high (44%)
Not ready to purchase (41%)
Wanted to compare prices (27%)
Price was too high (25%)

Obviously some people are just browsing and may well return later, but there are a number of ways that an improved customer journey will help increase conversion rates. Based on Eptica's experience much of this comes down to providing the right information at the right place and in the right form to answer customer questions. This moves them onward rather than the journey stalling and the sale disappearing.
There are four areas where customer service needs to help:
1. Provide clear, easily accessible information
Customers don't want to have to manually search your whole site for answers to their questions – and they especially don't want to have to resort to email or telephone to get information. So ensure that you have web self-service on your site to ask questions in their own words and get the answers they need to move forward quickly and easily.
2. Deliver targeted help
On many customer journeys, there are specific points where consumers tend to abandon transactions. This could be because they have to fill in complex forms (such as in financial services) or that your website is not clear enough in signposting what the next step in the process is. Analyse abandonments and at points like these offer web chat with a live agent to help customers. Sessions can be triggered by particular rules – such as someone spending a long time on the checkout page as well as being requested by the consumer. This will improve the experience and have a direct effect on sales.
3. Join up the experience
Today customers use multiple devices and multiple channels across the customer journey. For example, a new insurance policy might be researched on a tablet on a Sunday afternoon and then booked several days later using a work laptop or even by calling the contact centre. What is crucial is that changing channels doesn't fracture the customer journey – ensure you carry forward as much information as possible to recognise returning customers and don't force them to repeat themselves or fill in forms multiple times.
4. Analyse the experience
It is impossible to develop a successful customer journey in isolation – you need feedback from the customers themselves. Use analytics to see where the journey slows or people abandon shopping trolleys – what were they doing before? Did they look for answers or send emails prior to leaving the site? But as well as analytics get real-world customers to test the journey and give their views. There may be things they dislike that aren't enough to stop them but harm the overall experience. Use this mix of qualitative and quantitative data to ensure the journey matches people's needs.
Companies will never succeed in converting all website visitors into buyers, but by delivering the right customer experience it will significantly increase conversion rates and boost sales.
Categories:
Customer Experience, Customer Service, E-commerce, Insurance, Multichannel Customer Service, Retail, Self-service
You might also be interested in these posts: