Building a business case for knowledge management
Published on:
September 26, 2013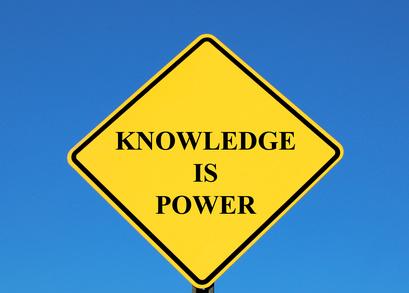 In our first blog post in our series on knowledge management we talked about the different stages of collecting and sharing information across the contact centre.
So, once you've identified where your organisation is now, how do you move forward and create a strategy to implement knowledge management? And what are the business benefits that you'll receive?
Starting with the benefits, there are three major ones that are applicable to all types of organisation:
1 Differentiation
In an increasingly complex world, customers want to deal with knowledge-driven businesses. Harnessing the knowledge within your business and sharing it with customers and staff across all channels transforms your organisation and boosts revenues.
2 Greater customer satisfaction
Customers demand fast, consistent information. If you fail to collect your knowledge and share it with customers across every channel they will simply go elsewhere, reducing your sales.
3 Reduced costs, increased efficiency
Centralising knowledge and making it available inside and outside the organisation dramatically reduces costs and increases efficiency through higher First Contact Resolution rates and a more consistent approach to customers.
But budgets are finite, and there are an increasing number of projects competing for the same funding within the customer service function. Your business case for investment in knowledge management should be based on five factors:
1 Reducing avoidable customer contact
Making knowledge available to customers via the web and social media dramatically reduces incoming phone calls and emails, as well as increasing customer satisfaction as they can instantly find the information they want.
2 Increased efficiency
Giving your agents access to centralised knowledge reduces the time it takes to answer customer queries – without impacting quality. This translates into shorter hold times and enables agents to handle more interactions per hour.
3 Higher First Contact Resolution Rates
With a centralised knowledgebase information is always accurate and up to date. Customers get the right answer first time, without needing to call back or follow up. This translates into higher First Contact Resolution rates, which improves the customer experience as well as adding to efficiency gains.
4 Reduced training times
Staff attrition is an industry wide problem. Centralised knowledge management dramatically reduces the training time needed to bring new agents up to speed – rather than learning information they can be trained how to find it quickly and easily.
5 Better customer insight
By analysing the questions that customers ask and the feedback they provide you receive a deep insight into their needs and requirements. Using semantic analysis you can understand the mood of customers and take action accordingly, providing a more flexible and personalised service.
Knowledge management has never been more vital, and to help organisations reap its benefits Eptica has just released its new Knowledge Management for Customer Service Success whitepaper. Including a range of customer case studies, it provides a start point for transforming your operations and can be downloaded here.
Next week we'll look at how you can effectively deploy knowledge management to deliver benefits across your business.
Categories:
Contact Center, Customer Experience, Customer Service, Agent Knowledge Base
You might also be interested in these posts: