Changing the skills mix in customer service
Published on:
February 07, 2013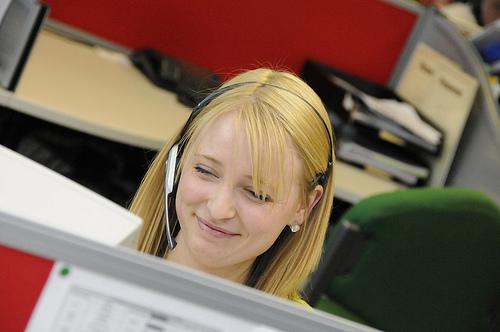 When contact centres first opened they focused overwhelmingly on the telephone channel – indeed most were referred to as call centres for that very reason. As customer service has developed and become multichannel, email, web, chat and now social media have been added to the customer service mix, all normally handled by the same contact centre.
However, the growth of multichannel service does radically change the skills needed when communicating with customers. Traditional call centres were voice-based, so agents required strong verbal capabilities, such as the ability to listen and react to a customer's tone and words, empathise and build a rapport to answer their question. A pleasant telephone manner was a must, but there was no need for strong written skills as the job was predominantly verbal.
With the growth of email and now social media this has changed dramatically. Companies are judged on the standard (and grammar) of written responses received from a contact centre. Agents need to answer queries without speaking to the customer, preventing them asking for clarification or being able to build a rapport by understanding the customer's tone of voice. And with social media, agents need to respond quickly and match their tone to the channel itself but without coming across as unprofessional or inconsistent with the overall company brand.
So the balance between verbal and written skills is shifting for many contact centres and companies need to ensure that staff have the right training to help them deliver the highest levels of service, whatever the channel. Technology can play a part, assisting in three main areas:
Centralised knowledge
Whether verbal or written responses are needed, they have to be consistent across channels. So organisations need to centralise information in a single, multichannel knowledge base that is accessible to all agents answering phone, email and web chat questions.
Dynamic self-learning responses
Providing fast, high-quality answers to customer emails can be made much simpler by creating a library of pre-written template answers. Use intelligent technology to automatically analyse incoming emails and suggest answers that agents can then personalise to ensure consistency and speed of response. Through a self-learning knowledgebase, every interaction enhances and refines the relevance of content, as well as allowing agents to recommend new content to be added.
Intelligent workflow
However much training they have had, different agents will be stronger in particular areas. So play to their strengths – for example, use intelligent workflow to analyse incoming written communications and route them to the best agent to answer the question. On the phone channel make sure staff are assigned calls that match their skills, such as answering more technical enquiries from customers.
Calls to contact centres are never going to disappear, but the balance is shifting from verbal to written customer service. Companies, therefore, need to ensure they have the skill mix, technology and training in place to deliver perfect service, whatever the channel.
Categories:
Chat, Contact Center, Customer Experience, Customer Service, Email Management, Multichannel Customer Service, Self-service
You might also be interested in these posts: