Christmas is coming…………
Published on:
June 28, 2013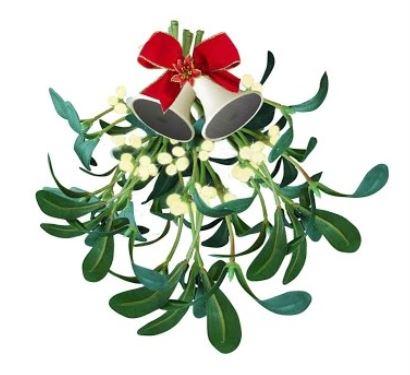 We're now less than six months from Christmas, and the majority of retailers are well-advanced in planning how they will handle their busiest time. And with economic conditions little better than in 2012, competition is expected to be intense as shoppers demand more for their money.
So what do retailers need to focus on to ensure that Christmas 2013 is a happy one?
New research by L2 into speciality retailers in the US offers some strong pointers for the UK market and what companies need to do to stay competitive. Essentially it all revolves around making the customer experience seamless, straightforward and engaging and ensuring it meets the needs of your customer base. You can read the full report here.
Based on Eptica's experience here are five areas to focus on:
1 Online customer service
According to the research 28% of US speciality retailers offer 24/7 customer service. However only 10% offer live chat. Given increasing consumer acceptance of chat and its ability to deliver greater sales by solving problems on the customer journey, proactive web chat deployments should be a focus for retailers of all sizes. Combined with web self-service, proactive web chat enables you to engage with customers and deliver a personalised service to meet their needs.
2 Omnichannel
The ability to buy online and collect in-store is the perfect way to leverage your physical shops and increase shopper footfall. And getting people into your shops delivers the chance to sell more to them, particularly if in-store staff are trained to upsell based on online purchases. While 69% of US speciality retailers could accept returns of online goods in-store, L2 found that just 14% offered in-store collection, cutting off a powerful channel for additional sales.
3 Be personal
In a sea of similar products, consumers want something different and individual. Whether it is creating bespoke products or customising existing ones (such as by monogramming or adding a person's name), customers are willing to pay more for unique gifts. Make it simple to personalise products online and take it a step further by delivering a personal service to all your customers. Analyse their behaviour and previous purchases when you speak to them, and provide recommendations for future sales.
4 Be mobile
2013 is likely to be a Christmas dominated by mobile, with more and more of the customer journey taking place on mobile devices such as tablets and smartphones. Ensure you have the tools in place to support mobile customer service, from optimised websites to specialist apps that integrate with your overall infrastructure.
5 Deliver fast, consistent service
Christmas is a stressful time for shoppers, so try and make the experience a positive one for them. Ensure that basic information (such as last delivery dates, store opening hours and returns policies) is easy to find on your site and that you have deployed web self-service to provide answers to the majority of questions without customers having to break off from their journey. Make sure that you have sufficient, trained staff across all your channels to deliver fast, consistent responses to emails, phone calls and messages on social media so that customers are not left waiting for answers.
Categories:
Chat, Contact Center, Customer Experience, Customer Service, Mobile, Multichannel Customer Service, Retail, Self-service
You might also be interested in these posts: