Christmas customer service – why it doesn't stop when the shops shut
Published on:
December 21, 2012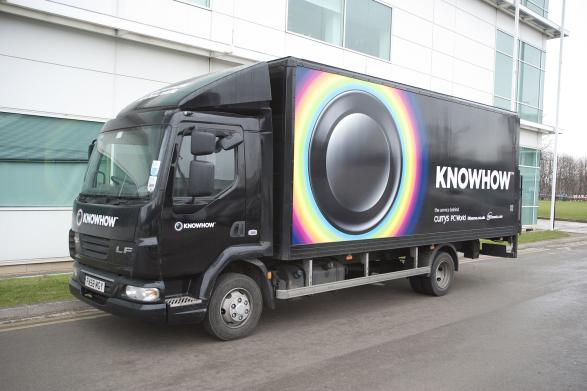 In the run up to Christmas shoppers naturally expect a high level of customer service from retailers. In store they want helpful staff, sufficient stock and no queues at the checkouts. Online they want a straightforward ordering process, a clear acknowledgement of their purchase and to be kept informed about delivery progress.
As we've already found not all retailers are managing to provide this level of service, with long delays in responding to emails and an inability to answer basic questions on company websites. The Eptica Retail Customer Experience Study uncovered a growing gap between best and worst performers when it came to customer service this Christmas – and it will be interesting how this translates into festive sales.
However, customer service doesn't stop when the shops shut on Christmas Eve. People opening presents on the big day will have questions that need answering – how does this work? Can I connect it to my XXX?, as well as complaints about missing or broken items. And with the Boxing Day sales now starting online on Christmas Day itself, web stores will be besieged with bargain hunters armed with their Christmas cash. In 2011, an incredible £186 million was spent online on Christmas Day alone.
So how can retailers keep customer service standards high over the festive period, particularly as they are likely to have smaller teams on duty? The answer is to make it easy for both customers and agents to find answers to queries through intelligent self-service systems that automatically deliver the right content across multiple channels.
The perfect example of this type of self-service in action is at Dixons Retail. Dixons' contact centre gets nearly 1,000 technical support calls on Christmas Day alone as well as increased website traffic as customers install their new presents. Altogether it receives 3 million calls over the Christmas period as well as 300,000 monthly visitors to its KNOWHOW service website.
The solution? Dixons has deployed Eptica's intelligent, multi channel knowledgebase software across its website and contact centre channels.
The KNOWHOW Knowledge Bank system uses Eptica's software to create a dynamic, self-learning knowledgebase. Powerful meaning-based search technology enables customers and agents to simply type a question in plain English to receive a fast, non-technical, answer to their query. Alternatively they can browse the 1,200 articles in the knowledgebase which provide easy to follow explanations across topics that range from setting up a wireless network, through defrosting your fridge, to connecting your smart TV to the internet.
This means that the same, consistent information is available on the web and to KNOWHOW's 1,300 contact centre agents; enabling them to provide comprehensive front line service through the telephone and email channels across all Dixons Retail's UK brands.
The results have been impressive – the launch of KNOWHOW has led to increased First Call Resolution for inbound queries, more efficient operations and greater customer satisfaction with metrics such as advocacy (likelihood to recommend) rising steadily by 28 percentage points to 71%. Since the KNOWHOW website launched, unique visitors have grown by 17% with average time spent on the site increasing by some 350%, demonstrating that customers are spending more time accessing and reading knowledgebase articles.
As Dixons' experience shows, creating and sharing knowledge across multiple channels is the key to delivering a successful Christmas experience to customers – especially after the shops shut on Christmas Eve.
Categories:
Contact Center, Customer Service, E-commerce, Agent Knowledge Base, Multichannel Customer Service, Retail, Self-service
You might also be interested in these posts: