Cold-calling and the customer experience
Published on:
December 11, 2014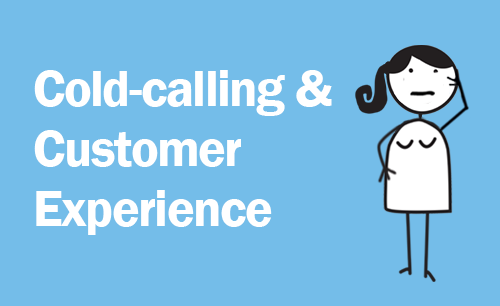 A UK government taskforce has recommended larger fines for businesses that make nuisance calls to consumers. Fines should be up to £500,000 (or 20% of turnover in the case of PPI cold-callers), with company directors held responsible for unwanted phone calls from their organisation according to the report.
The Nuisance Call Task Force has also suggested that the threshold for when regulators can act on complaints should be lowered and that it should be easier for Ofcom and the Information Commissioner's Office (ICO) to share information on perpetrators. The taskforce said that up to billion unwanted phone calls are received by British members of the public every year, with 40,000 complaints made between April and June 2014 alone.
Clearly there is major public anger at cold-calls, particularly those received from automated diallers or aggressive sales staff. As the Nuisance Call Task Force points out, in many cases phone numbers have been collected by companies from their customers and then sold onto third parties, even if they have opted out of receiving such calls.
With tighter regulation planned, all businesses therefore need to focus on how they treat customer data and customer preferences. This revolves around three key areas – privacy, security and clarity.
1. Privacy Consumers rightly expect their personal details to be kept private and not to be sold on without explicit consent. Companies obviously need to respect their choices and not risk fines by breaking the law. However, more generally they need to be careful in how they use private data, particularly online. In many cases knowing more about a customer enables a company to offer a better, more personalised service, but at the same time this has to be in tune with what the customer expects.
2. Security There have been a large number of security breaches at companies, particularly through online channels. The growth of hackers and cybercrime is therefore a worry for many consumers, who expect their data (particularly personal and payment card details) to be protected at all times. Companies therefore need to use the latest encryption and to keep a close eye on security if they are to build and retain trust. And if they do fall victim to a security hack they have to let customers know as soon as possible, provide them with adequate compensation and demonstrate that they have changed how they operate going forward.
3. Clarity Underpinning both privacy and security is a need to be crystal clear about what data companies collect and how they protect and use it. In the same way that callers are told that the conversation will be recorded, organisations should set out what information they will hold when people make contact on other channels. In many cases companies make it mandatory to fill in multiple fields when making contact (such as asking for a phone number when filling a web form). In these cases businesses should be careful that they only collect data that is relevant and don't then use it go against a customer's channel preferences. For example, calling in response to a non-urgent email risks both annoying a customer and decreasing efficiency, as the phone is a more expensive contact channel to operate.
Legitimate companies have long understood that customer engagement relies on trust. This equally applies to how customer data is collected, stored and shared – it is vital that every business keeps a close eye on how it uses the information customers provide, and uses it sensibility to benefit them, rather than risking fines or a public backlash through poor practices.
Categories:
Contact Center, Customer Engagement, Customer Experience, Customer Service, Marketing
You might also be interested in these posts: