Customer Service and the Commonwealth Games
Published on:
August 23, 2014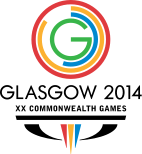 Tickets for the 2014 Commonwealth Games have just gone on sale, and organisers are reporting high demand. The 11 day games, which begin on 23 July 2014, will see 4,500 athletes from across the world compete in 17 sports across 14 venues in Glasgow. Given the overwhelming triumph of the London 2012 Olympics, Glasgow will be hoping for a similar success story, boosting the Scottish economy and inspiring a generation to take up sport.
One of the factors that made London such as success was the focus on the spectator experience. The Gamesmakers were the public face of the games, always available and helpful, while the armed forces provided friendly, efficient and sensible security despite being called in at the last minute. So what can the Commonwealth Games learn from the London 2012 customer experience? There are four key areas to focus on:
1. The online experience The ticket buying system for London came in for a lot of criticism, with website crashes, a complex customer journey and restrictions on how you could pay for tickets. Sensibly the Glasgow organisers have put in place a more straightforward booking process and have committed to ensuring 70% of seats at all sessions will be available to the public. However early issues with the ticketing website show that not every glitch has been ironed out.

2. Consistency Love it or hate it, London's logo was ever present in the run up to the Games and during the Olympics itself. The Glasgow 2014 version is not so memorable, but needs to be pushed forward so that it becomes a recognisable brand on and offline, delivering consistency to the experience for everyone.
3. On the day We've already talked about the success of the Gamesmakers, but in London the spirit of helpfulness seemed to be everywhere. Staff at train stations pointed people to the right trains for outlying events and were anxious to be of service. With visitors from around the Commonwealth, Glasgow needs to instil a similar spirit of helpfulness across the city for (at least) the duration of the games.
4. Looking to the future Legacy is something that was a key part of London 2012, and ensuring Glasgow remains prominent after the games finishes is vital for the city. This means keeping alive the culture of friendliness and helpfulness that the games will bring long into the future. Every Glaswegian, whether connected to the Commonwealth Games or not, needs to be an ambassador for their city during the games to attract future visitors.
London 2012 has set the bar high for the customer experience – now it is over to Glasgow to seize the baton and take it on.
Categories:
Customer Experience, Customer Service, Multichannel Customer Service, Public Sector
You might also be interested in these posts: